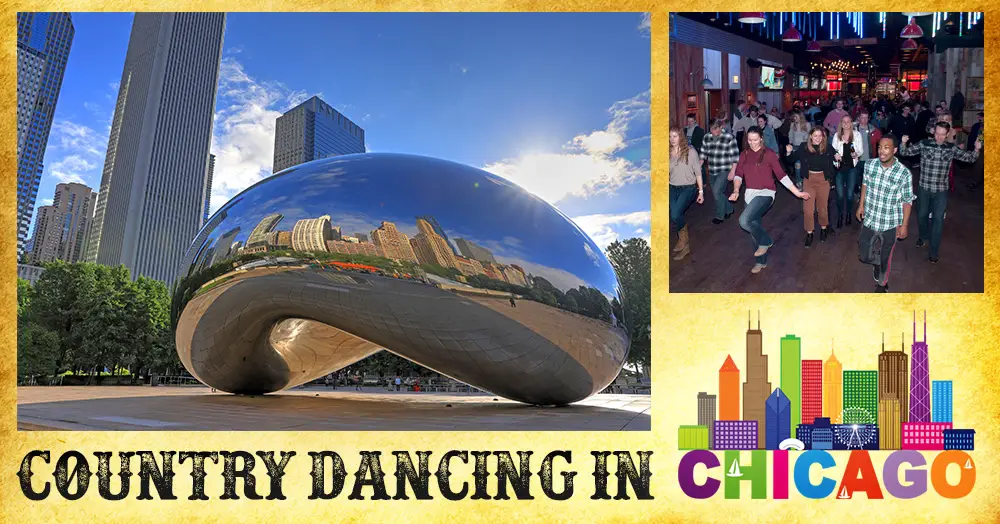 Living in the Windy City has tons of perks, but if you're looking for country dancing, both line dancing and partner dancing such as the Two-Step, etc. along with live country music, and a bar scene that features the favorite comfort foods, it can be challenging to find a good spot. While there are sports bars and Irish pubs on every corner, finding a good country bar with line dancing, two-step, and western partner dancing can be hard to find. 

Lucky for you, I have scoured Chicagoland to find the 15 best places with dance floors for country dancing, live country music, and good food with well-priced beer and cocktails. I will give you an at-a-glance view of all of Chicago's best country dance opportunities, going over some of the essential details of each one so that you can see which one is the right spot for you. I've also provided a handy interactive Google map here to see all the locations. Click on these to navigate to them now!
The 15 best country bars and venues for dancing in and around Chicago include Charlie's, and the Old Crow Smokehouse but then moving out around the city to outlying towns you'll find great options like Firewater Saloon, FitzGerald's, and the Sundance Saloon among others. Also besides your typical country bar, the list includes some studios for learning country partner and line dancing. For those, see on the list the Swing 'n' Country Dance Club, The Dance Factory, and Dance with Janet!
These are some of the most vibrant, lively, and cowboy-boot-worthy country venues in the Chicago area. So, dust off your boots and grab your hat because here are all of the spots that bring country roots to the city of Chicago and the Greater Chicago area!
15 Best Places around Chicago for Dancing At-A-Glance
See below for some quick at-a-glance information about each place. Address, website and what days to go there for country dancing. Then click on the pictures to jump down to see expanded information about that Chicagoland dance venue.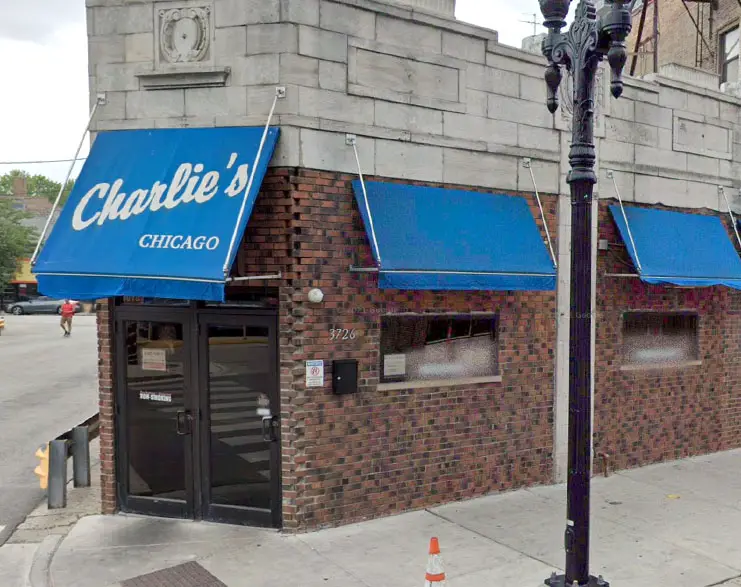 Charlie's
3726 N. Broadway St.,  Chicago, IL 60613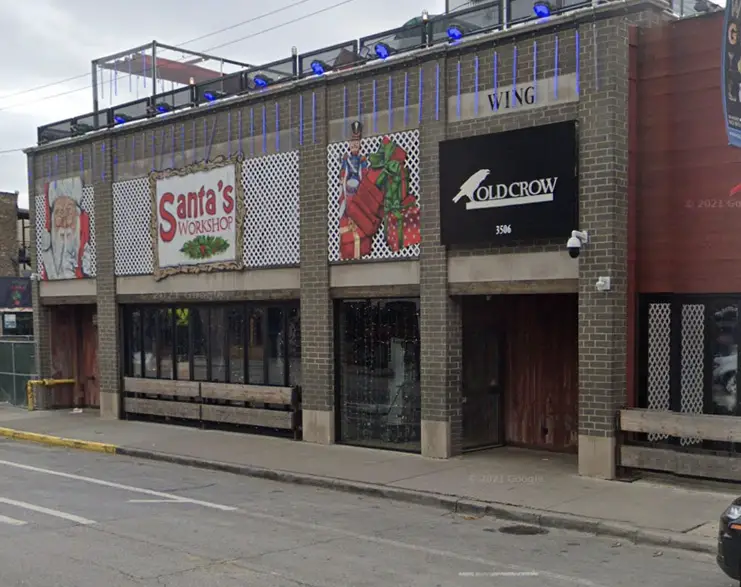 Old Crow Smokehouse
3506 N Clark St, Chicago, IL 60657
www.oldcrowsmokehouse.com/wrigleyville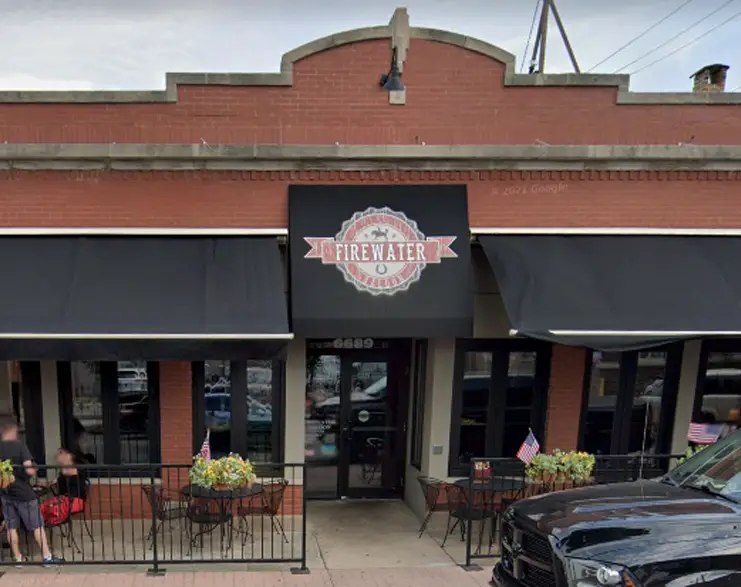 Firewater Saloon (Edison Park)
6689 N Oliphant Ave, Chicago, IL 60631
www.firewatersaloonchicago.com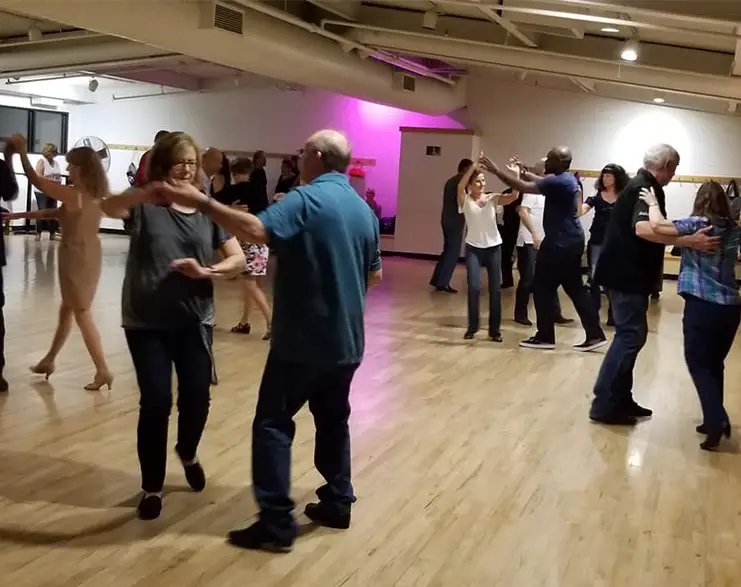 Swing 'n' Country Dance Club
10040 Addison Avenue, Franklin Park, Illinois 60131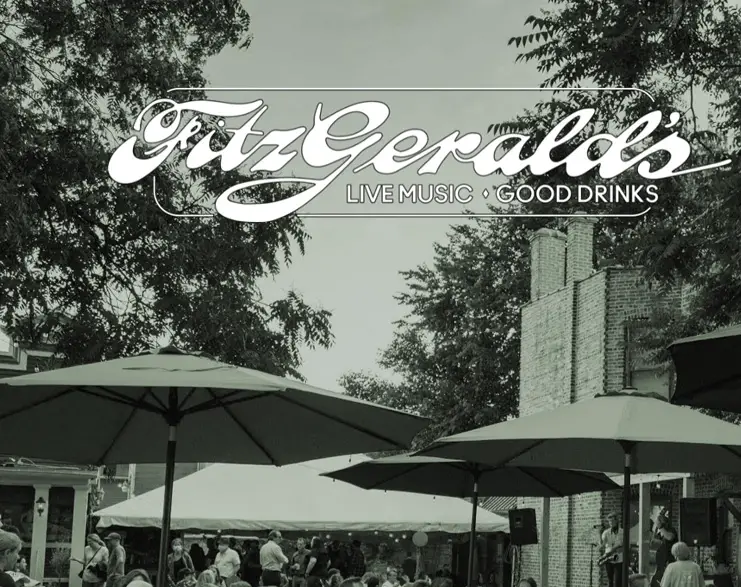 Fitzgerald's
6615 Roosevelt Rd, Berwyn, IL 60402

Bub City in Rosemont
Parkway Bank Park
5441 Park Place
Rosemont, Illinois 60018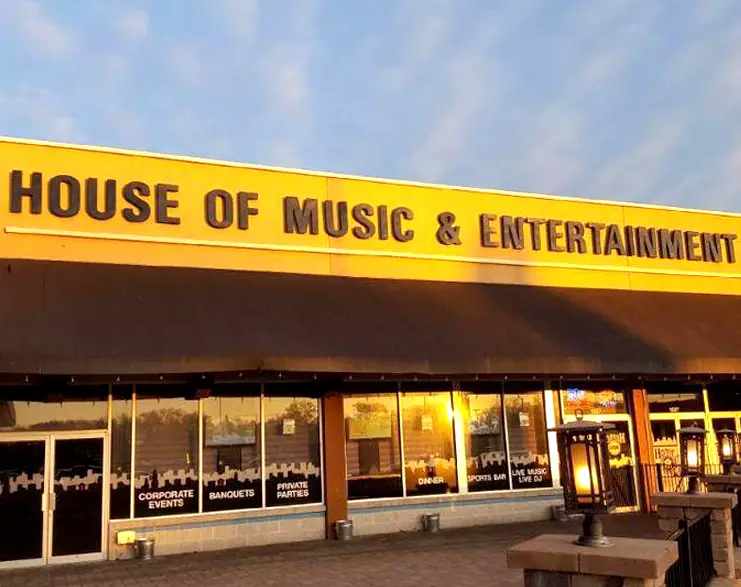 H.O.M.E. Bar
1227 N Rand Rd, Arlington Heights, IL 60004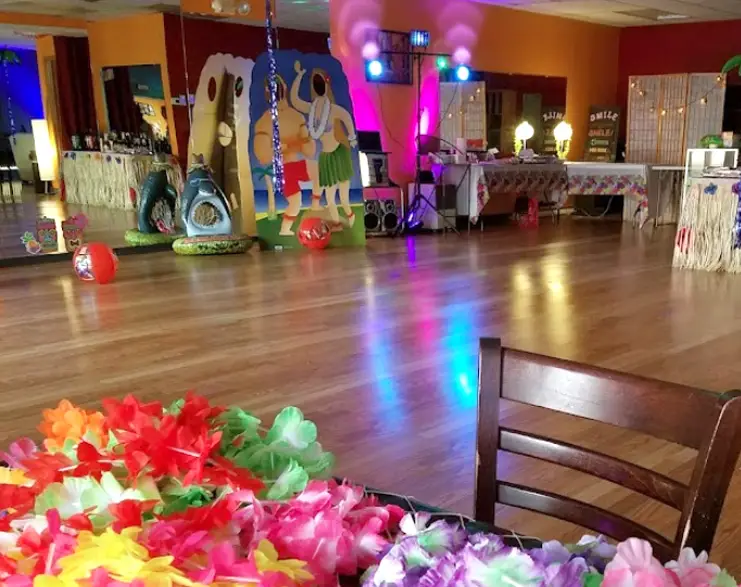 The Dance Factory
219 W St Charles Rd, Villa Park, IL 60181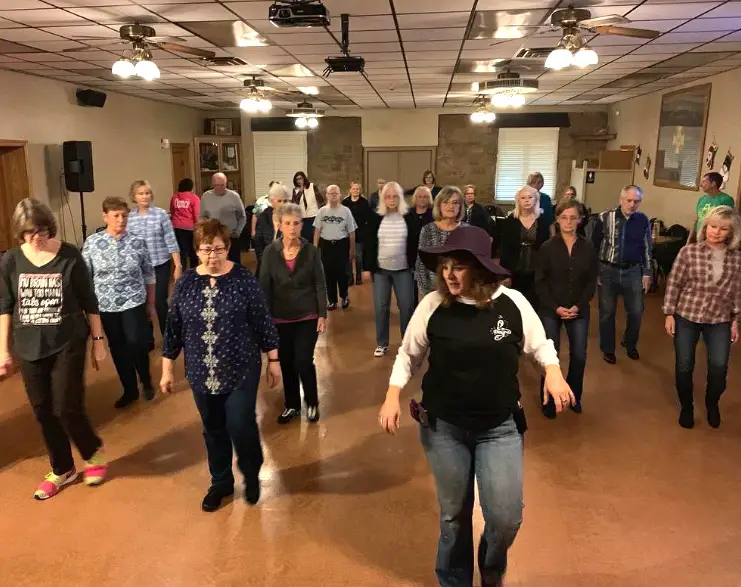 Dance with Janet
209 S. Hale St. Studio 2 Wheaton, IL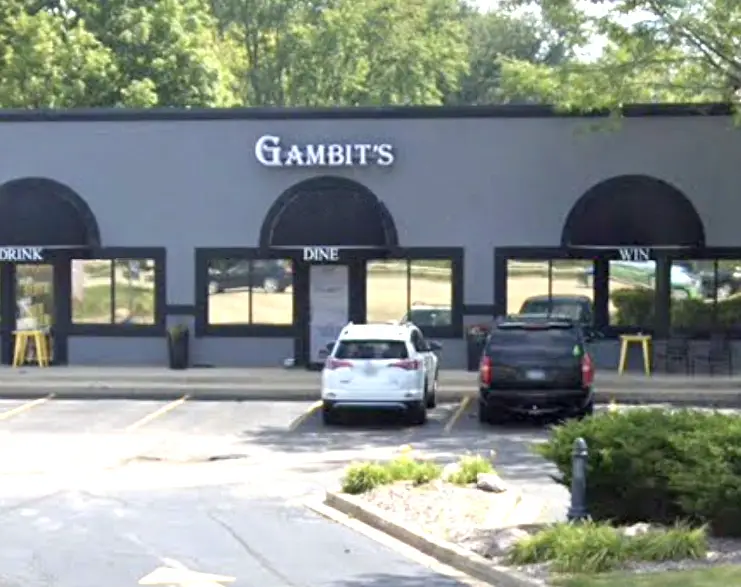 Gambit's
997 S RT 59 Bartlett, IL 60103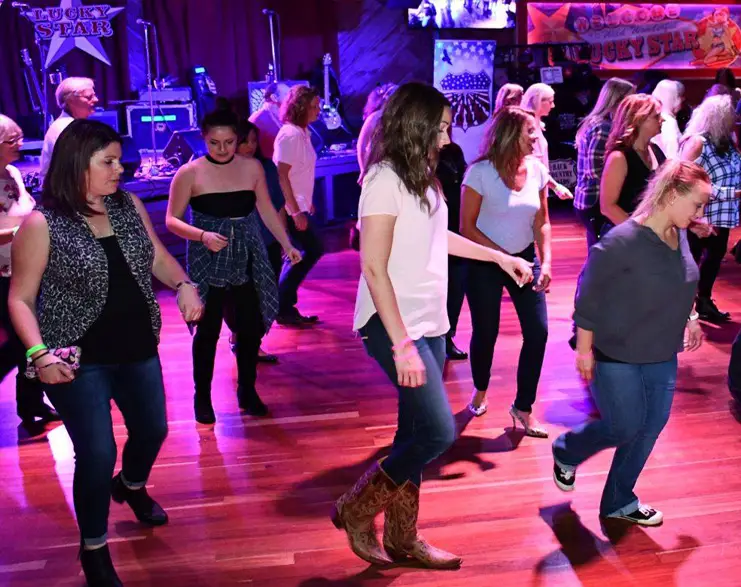 The Lucky Star
1175 W Lake St, Bartlett, IL 60103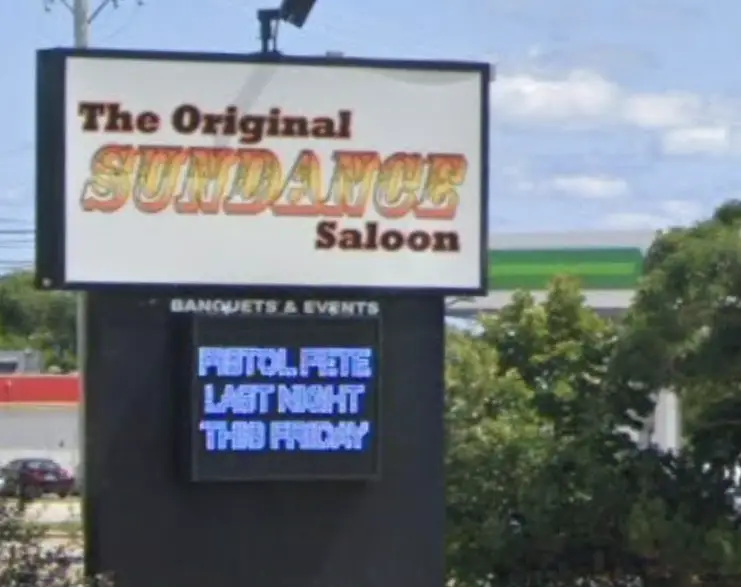 Sundance Saloon
2061 W Maple Ave, Mundelein, IL 60060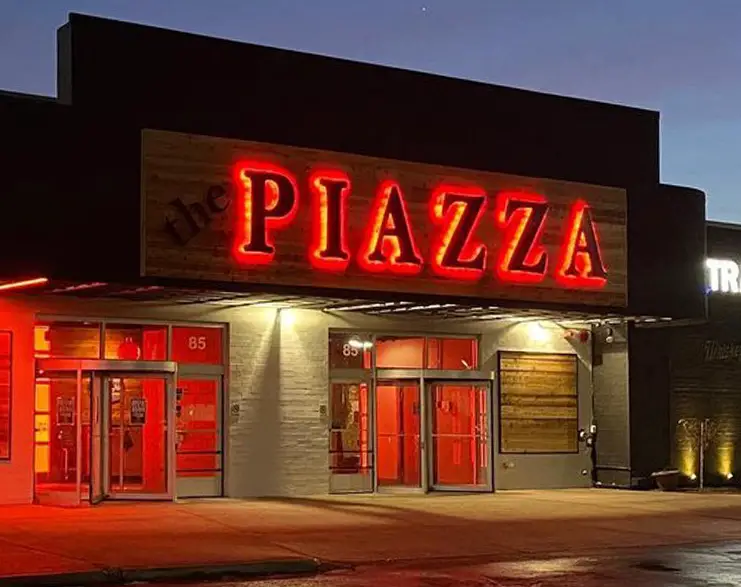 The Piazza
85 Executive Dr, Aurora, IL 60504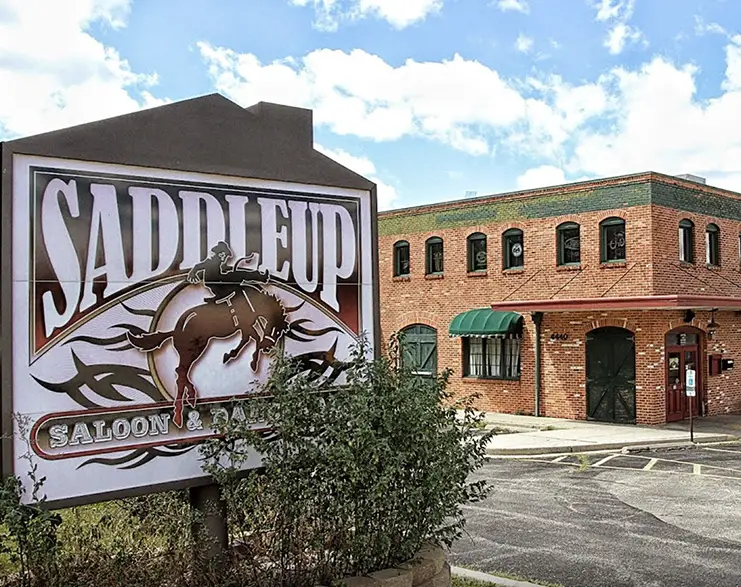 Saddle Up at Q Eatery & Saloon
4440 Ogden Ave, Aurora, IL 60504-7949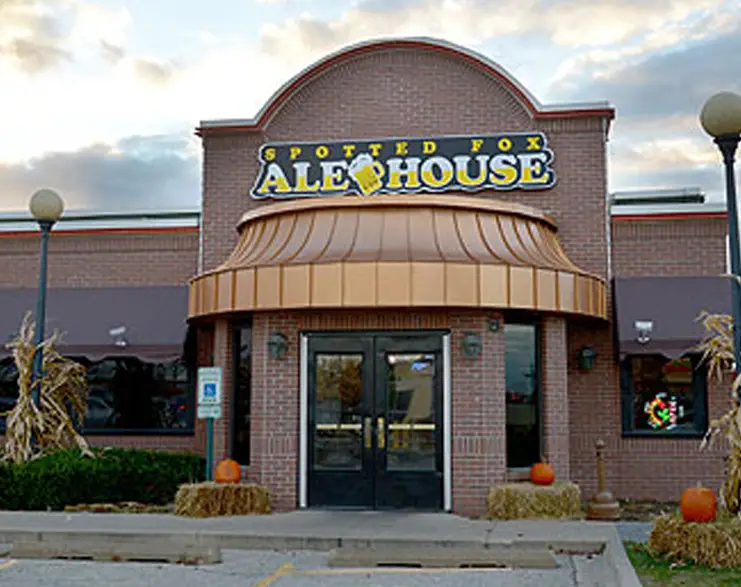 Spotted Fox Ale House
Spotted Fox Ale House, 3615 E Main St, St. Charles, IL 60174

---
1. Charlie's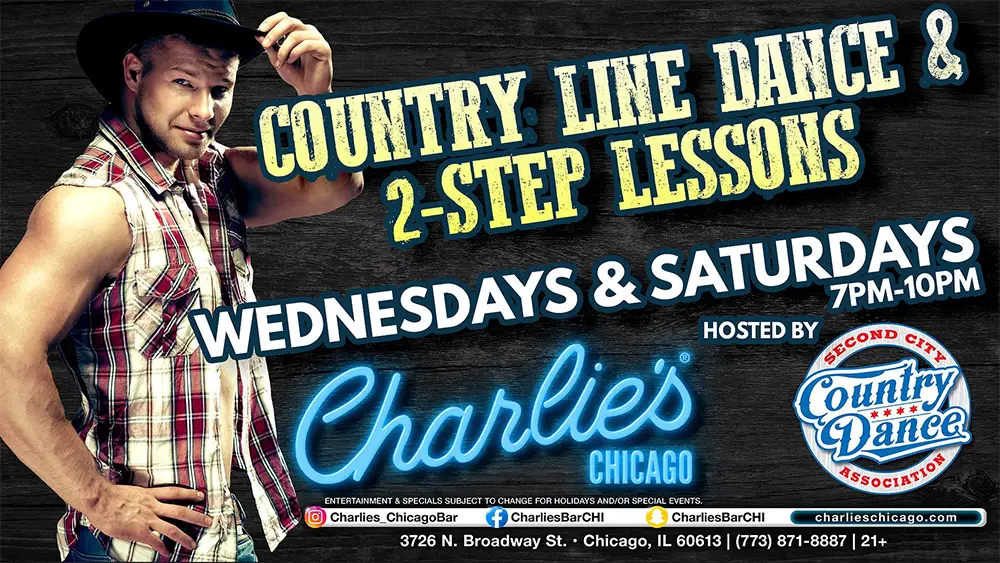 First off, I think that Charlie's is the best place in the whole Chicagoland area for learning to line dance, two-step, swing, and do midwest waltzes. There are always plenty of people to dance with, and the general environment is extremely welcoming and inclusive. 
No matter your experience level, gender, ethnicity, sexuality, or nervousness, the crowd at Charlie's is always encouraging and respectful, making it one of Chicago's very best dancing clubs. 
Charlie's is a safe haven and welcoming place to the LGBTQ+ country music scene. They welcome people of all types to their bar. Besides the frequent line dancing, two-step lessons, and open floor country dancing they also feature karaoke nights, bingo nights, and other entertainment. Charlie's is one of the best places in the Chicago area for beginner, intermediate, and advanced country dancers. 
They are, above all else, an amiable and welcoming crowd, which makes Charlie's one of the best clubs for beginning country dancers. With such a welcoming, supportive, and enthusiastic community, you won't regret going to Charlie's to get your dancing on. There is no need to bring a partner or any experience at Charlie's. 
Their experienced country dance teachers are well equipped to lead large groups through new dance routines, so pop into Charlie's to meet new people, learn new dances, and enjoy the open floor dancing to put your new skills to the test. 
They regularly teach line dancing and two-step at Charlie's, but they often have special nights where they teach west coast swing and country waltzes, so be prepared to learn something new when you come to Charlie's. Their regular dancers include beginners and advanced, gay and straight, old and young, male and female. Everyone can have a great time at Charlie's. 
As of this writing, they offer their FREE Country Line Dance & Two-Step Lessons on Wednesdays & Saturdays.
These country dancing nights at Charlie's are hosted by Second City Country Dance Association. Check out their site for what they are all about! They provide country/western social dancing, including lessons in the LGBTQ+ community. Their home page also includes a pretty cool line dance library of the dances they've been teaching!
Dance Lessons: Wednesday & Saturday nights, hosted by Second City Country Dance Association (FREE)
Cover Charge: None
Hours of Operation:
Saturday: 3 pm-1 am (Country Line Dance & Two-Step 7 pm-10 pm)
Sunday: 3 pm-1 am
Monday: 3 pm-1 am
Tuesday: 3 pm-1 am
Wednesday: 3 pm-1 am (Country Line Dance & Two-Step 7 pm-10 pm)
Thursday: 3 pm-1 am
Friday: 3 pm-1 am
2. Old Crow Smokehouse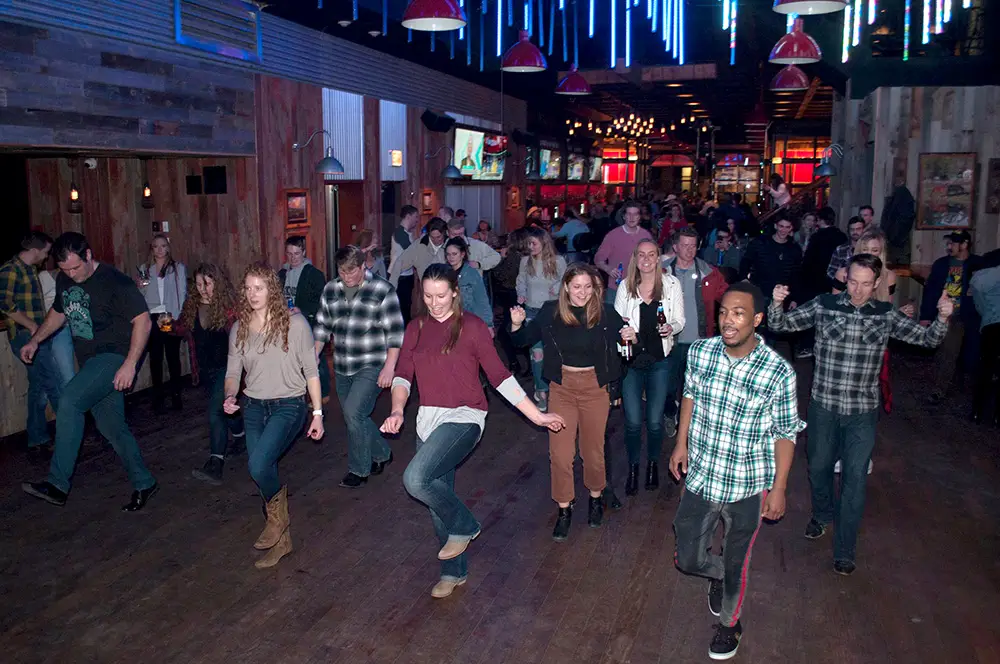 The Old Crow Smokehouse in Wrigleyville is a BBQ joint, live music venue, and country dancing spot like no other. Featuring line dancing all night on Fridays from 8:00 pm to 1:30 am, this club is an excellent spot for country dancing, regardless of whether you have had experience or are a beginner.
With their southern style, the Old Crow is the perfect place for country-loving Chicagoans to meet new people during line dancing and keep the party going all night long. 
Their menu is out of this world, featuring barbecue that combines Asian and Southern-style cooking – you will not find anything like the Old Crow Smokehouse. They also have both rooftop and indoor dining areas, so when you're done dancing, there is always a pleasant place to unwind, get one of their signature cocktails, and a bite to eat.
Lessons: Friday lessons for both line dancing and Two-Step partner dancing
Cover Charge: $5.00 (includes a welcome cocktail)
Hours of Operation:
Saturday: 10 am-1 am
Sunday: 10 am-1 am
Friday: 5 pm-1 am
---
3. Firewater Saloon – Edison Park
The Firewater has two locations in the Chicago area. Both of the bars are great places to spend a fun night out with friends to enjoy good food and live country music, but specifically here's the information on the Edison Park venue!
The Firewater Saloon in Edison Park is another Chicago country staple with its excellent comfort food, fantastic seasonal specials, and late-night events. With burgers, beers, and biscuits, the menu is covered with delicious southern specials that will compliment your night out dancing.
You can expect fun brunch cocktails and warm breakfast foods in the mornings, but as the evening progresses, the place gets much wilder, with unique signature drinks and along with the live music and dancing, fun events like bingo and trivia. 
For line dancing, you'll want to plan on going to the Firewater on Monday nights!
Line Dancing: Monday nights at 7 pm
Dancing: Saturday nights – currently some dancing may be happening along with live country music
Hours of Operation:
Saturday: 7 am-11 pm
Sunday: 7 am-11 pm
Monday: 7 am-11 pm
Tuesday: 7 am-11 pm
Wednesday: 7 am-11 pm
---
4. Swing 'n' Country Dance Club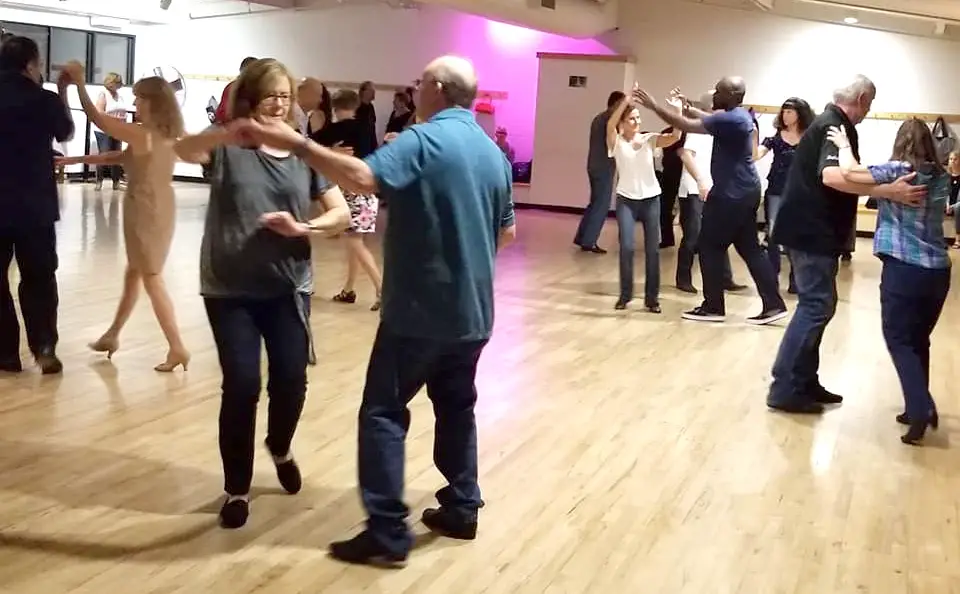 Swing 'n' Country Dance Club has been around since the country dance craze of the 90's. A group of friends started this club to cater to Chicago country dancers that wanted to learn and dance the Two-Step as well as the West Coast Swing which was gaining in popularity at the time.
Over the years they have used any hall or ballroom with a dance floor for lessons and social dances. Typically, Swing 'n' Country has their dances on the 1st and 3rd Friday of each month, but not in December or the Summer months (during Summer, there is just one dance per month).
The lessons cater to all levels (beginner/novice and intermediate) prior to an evening of social dancing. There are also lessons on Wednesday evenings. And at this club, each month sees the focus on a different style of dance that social dancers typically are interested in. So if the country bar scene isn't your cup of tea, Swing 'n' Country is a great place to come out to and learn new friends, socialize and get your country dancing fix for sure!
Cost:
Friday night lesson: $5
Friday open dance 9 pm – Midnight: $8 for members; $12 for guests
Dance Lessons:
Wednesday Nights (currently suspended)
Fridays nights (1st & 3rd of each month)
---
5. Fitzgerald's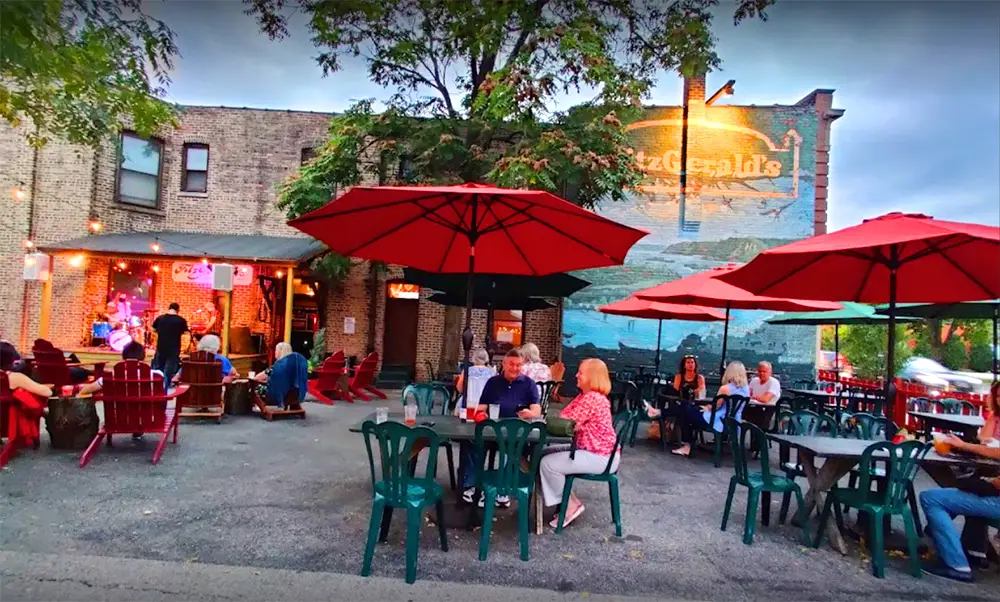 Located in Berwyn, Fitzgerald's is only 9 miles from Chicago's city center. They host live country, blues, jazz, and honky-tonk music every weekend and on most weekdays. Showcasing some of the best talents from the Chicagoland area and beyond, they always have live artists playing in their establishment. 
For you hoping to do some country dancing here, one thing to know about Fitzgerald's is that there really isn't line dancing here and the country dancing is actually limited to given Saturday nights when there is a country band playing. So check the website for this if you want to dance at Fitzgerald's.
If you're younger than 21, this is not the place for you since FitzGerald's is a bar-centered establishment and card at the door. For those of age, they always offer a delightful menu with classic Irish pub-style grub, over 20 varieties of beer on tap, and some unique signature cocktails. 
Hours of Operation
| | |
| --- | --- |
| Sunday, Tuesday-Thursday | 5 pm-11 pm |
| Friday | 5 pm-12 am |
| Saturday | 12 pm-12 am |
---
6. Bub City in Rosemont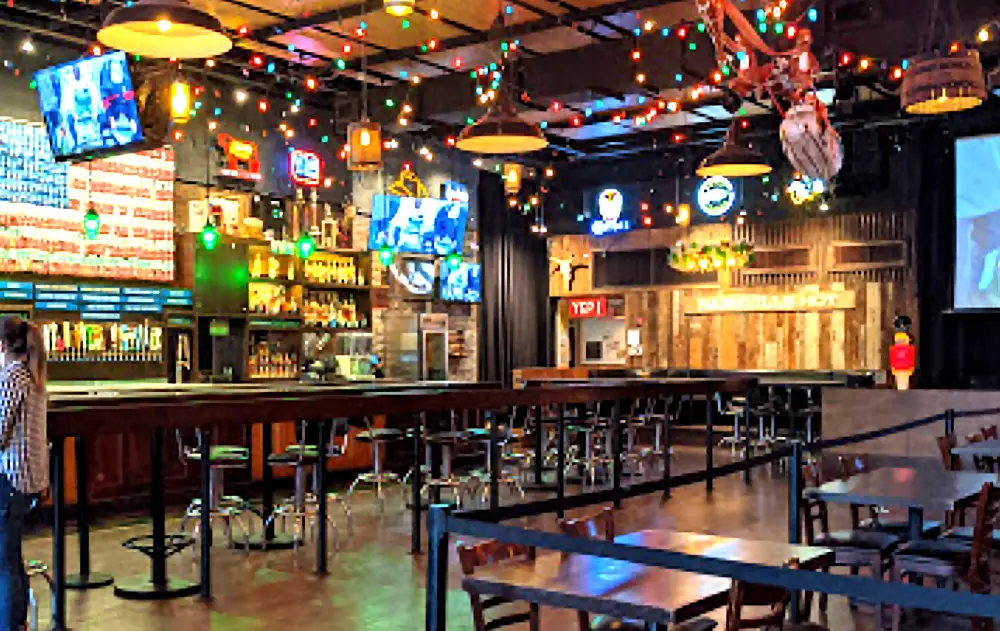 Bub City, like the Firewater above, also has two locations in the Chicago area. While both the bars are great places to spend a fun night out with friends to enjoy good food and live country music, I'm pointing you specifically out to Rosemont for dancing! The Rosemont Bub City has more room for open dancing and is closer to a dance hall than the Bub City in Chicago.
But since we're talking about the franchise as a whole, both Bub City venues feature a bar, restaurant, and live country music. With a downplayed, comfortable atmosphere and warm lighting, Bub City is a great place for country-style Chicagoans to sit down and relax to the tunes that they love. 
If you are looking for a chill country-themed spot to eat some excellent barbeque, enjoy some well-crafted whiskey, and listen to live country music, Bub City is a great place to gather. The live country music takes place every Thursday, Friday, and Saturday,
Hours of Operation:
Monday-Thursday: 11:30 am – 9:30 pm
Friday: 11:30 am – 12 am
Saturday: 11 am – 1 am
Sunday: 11 am – 9:30 pm
---
7. H.O.M.E. Bar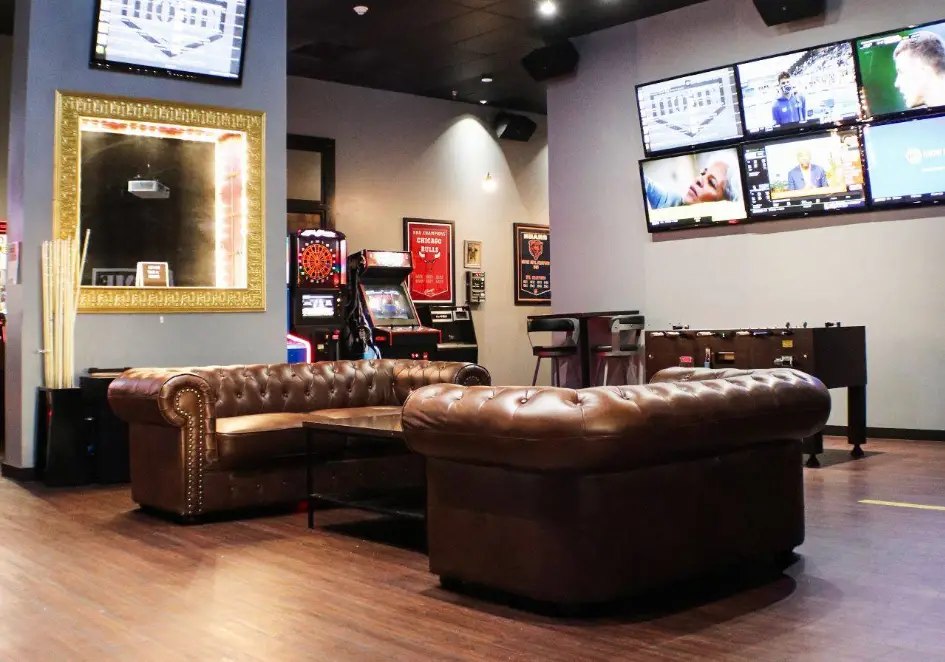 Established in 2012 in Arlington Heights, H.O.M.E– which stands for House of Music and Entertainment– is a place that offers a wide variety of entertainment. From Open Mic to Trivia! And as you can see from the interior shot above, maybe not exactly a sprawling dance floor. But H.O.M.E. is on the list because they also offer line dance lessons on the last Thursday night of each month!
In addition to other entertainment offerings, H.O.M.E is a sports bar with plenty of large-screen TVs, excellent food, delightful cocktails, and craft beer. They even have self-serve taps at some of their tables, ensuring that you get just what you came for!
Line Dance Lessons: Offered last Thursday of each month
Cost for Lessons: None
Hours of Operation:
Saturday: 11 am – 4 am
Sunday: 11 am – 3 am
Monday: 11 am – 3 am
Tuesday: 11 am – 3 am
Wednesday: 11 am – 3 am
Thursday: 11 am -3 AM
Friday: 11 am -4 am
---
8. The Dance Factory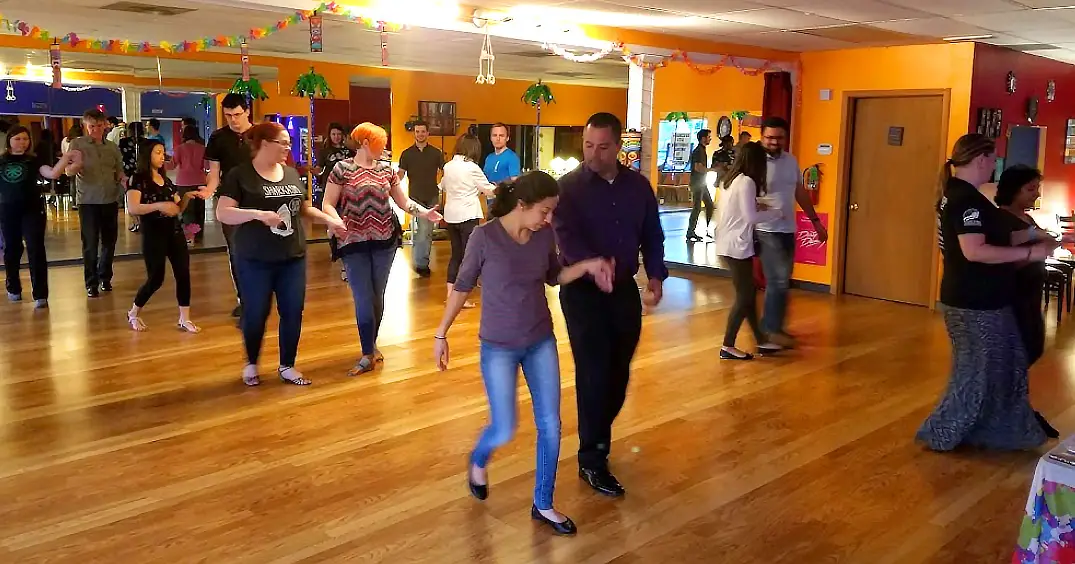 Chicago Dance Factory is a dance studio that will help you bring your dancing to a different level. On their website, they talk about using a teaching system to build you up as a great dancer.
This studio emphasizes correct movement and placement that will positively change the way you move and dance for a lifetime.
In addition to workshops, there are student-only functions to give you a chance to meet your fellow dancers and just have fun dancing together. Ready for the next level? The Dance Factory will help you get dancing at a social level, then introduce you to the dance community.
What is unique to being in a workshop like this is that it will open you up to competitions around the country if that is your hope. So, yes this isn't just some lessons at a country bar! Check it out if you want to take your dancing to the next level, be it country dancing, swing, salsa, or ballroom.
Lessons are 4 days a week M-Th, leaving the weekends open for events, competitions, etc. Currently, there are Tuesday night Salsa Bachata lessons, besides this contact the studio for private lessons.
School Teaching Hours
Monday – Thursday, 1 pm – 10 pm
Contact: (630) 410-1010
---
9. Dance with Janet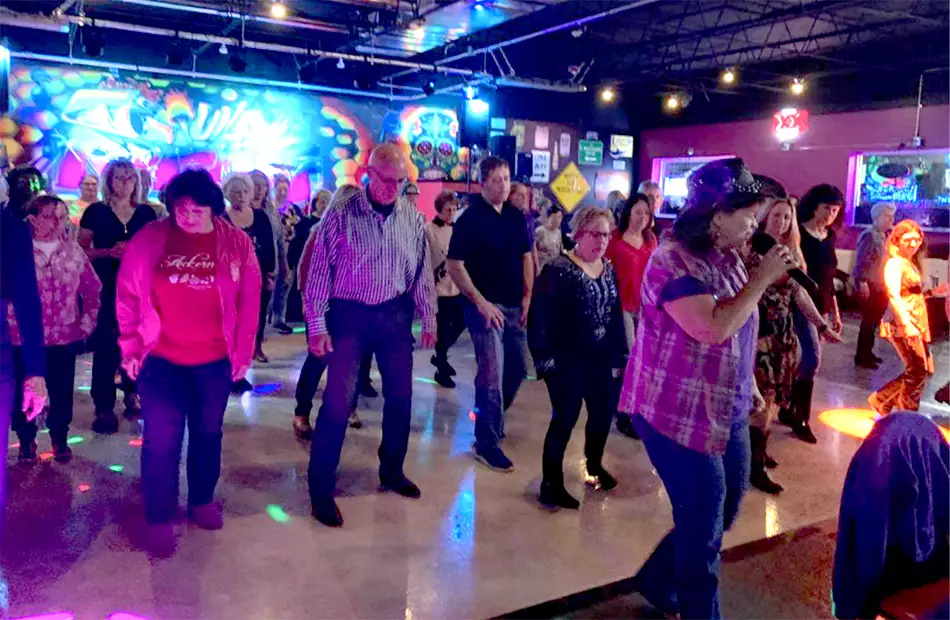 Janet Kruse is a great line dance instructor. She founded "Dance with Janet" – a really great option for those in the Chicagoland area looking for dance lessons and dance opportunities. Janet organizes and runs several classes, both for line dancing and partner dancing in the Chicagoland area. Come learn from "Chicagoland's Most Trusted Line Dance Instructor!
Janet's group offers smaller classes in smaller environments. There will typically be from six to thirty-six people attending her classes. Janet sees these classes as an alternative to the country bar scene where we typically find our opportunity to learn to dance!
Janet over time had many requests to teach and slowly grew her lessons and now offers them in many different areas of the Chicago area. She partners with the different cities and villages and the programs they run to make the lessons available to as many people as possible. She has trained some other ladies to help her teach and reach the many people wanting to dance.
Her classes are broken up into 3 groups: Beginner 1, Beginner 2, and Intermediate. So there's something for everyone, regardless of what level you are at. For more info see her website: www.dancewithjanet.com.
Class Cost: $10 (Minors are allowed and admission is complimentary for 12 and under)
Lesson Times:
See calendar – www.dancewithjanet.com/calendar
Contact: (630) 492-0401
---
10. Gambit's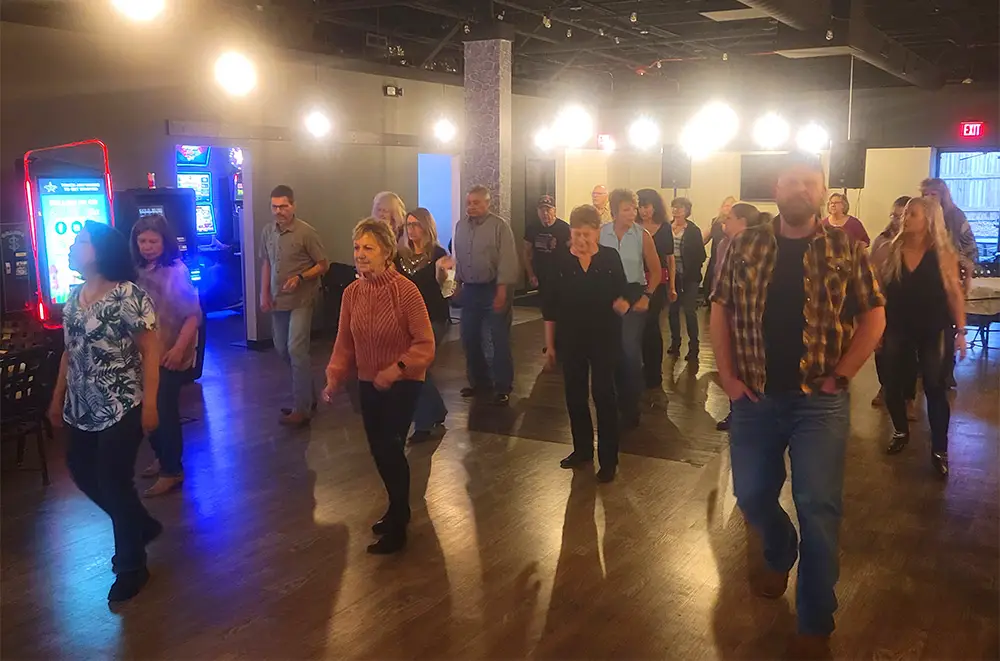 Gambit's is about 37 miles outside of the city and a 40-minute drive. Tuesday nights it's Country Night at Gambit's featuring DJ Atlas and line dance instruction by Janet!
Gambit's offers great home cooking and there is also a brand new wood floor for the dancing. For the dancing, there will mostly be line dances called but couples dances will also be called if there are couples there to dance.
Also, take note this venue really is an extension of Dance with Janet mentioned above (#9)! Thanks to Janet Kruse there are lessons taught here on Tuesdays! Janet has lots going on in many other places and throughout the week. For more information see www.dancewithjanet.com.
Line Dance Lessons:
Tuesdays 7:45 & 8:45 pm (by Janet)
Cover Charge: $10
Hours of Operation:
Sunday: 11 am-11 pm
Monday: 4 pm-11 pm
Tuesday-Wednesday: 2 pm-11 pm
Thursday: 2 pm-12 am
Friday-Saturday: 2 pm-2 am
---
11. The Lucky Star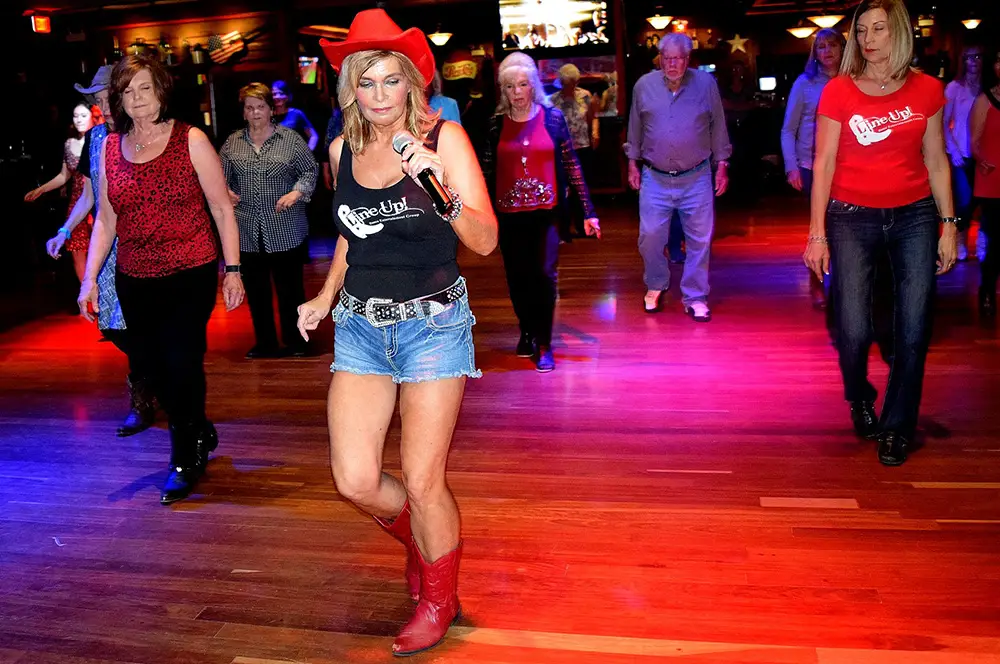 The Lucky star, which is about 30 minutes from Chicago city center, in the past was also a great option since they always had amazing food and drinks and excellent DJs and instructors for their country dancing. They usually had similar DJs and instructors as Charlie's, but the crowd is different. Their prices are were very reasonable, which makes them a great pick in my opinion.
If you are a good old country dancer looking for the perfect place to make new friends, dance your heart out, and sing along to country tunes, the Lucky Star is the ideal place to go. At least, it was the place to go. Like many establishments throughout the country this last year, the Covid pandemic brought our normal fun social lives to a screeching halt. And as of this writing, The Lucky Star is closed for dancing.
But in hopes of them reopening soon. Here's some information about this great bar. The Lucky Star is located in Bartlett, IL, around 35 miles from the Chicago city center, but it was by far the best country bar in the Chicago area. 
Whether you wanted to learn to line dance or put your country dancing practice to use, the Lucky Star, with a huge sprawling wood dance floor, has been known to provide some boot-scootin' action. 
Featuring excellent bar food like pizza, appetizers, and signature cocktails, they had free line dancing lessons on Friday and Saturday nights at 7:00 PM. Their country dancing would usually go until 3:00 AM at closing. This famous club always recommended early arrival for its line dancing lessons because it is always a popular choice among Chicago's country dancers. 
Their late-night DJs were generally some of the best for line dancing, partner dancing, and other country styles.
When you go to their website you will be redirected to their Restaurant: Moretti's Bartlett, but check out the Lucky Star Facebook page for updates! Their Facebook updates seemed to indicate the bar may have a future, so hopefully, we'll see it reopen sometime in 2022 or soon thereafter! There was some talk of a country dance workshop, but then it was canceled. Hopefully, this is a good sign and dancing will return someday!
One of their latest Facebook post says the following:
March 6, 2022: Thank goodness mask mandates are gone! We thank everyone for their interest in Lucky Star. We still have some challenges due to extremely high cost of everything and staff shortages. Currently we are not in a position to operate the club as before. But we want to get a party started ASAP. We will post any developments as they come to pass. Lucky Star is currently available for all your private events, just call Moretti's Bartlett. We hope to get some dancing going soon! Take care everyone.
---
12. Sundance Saloon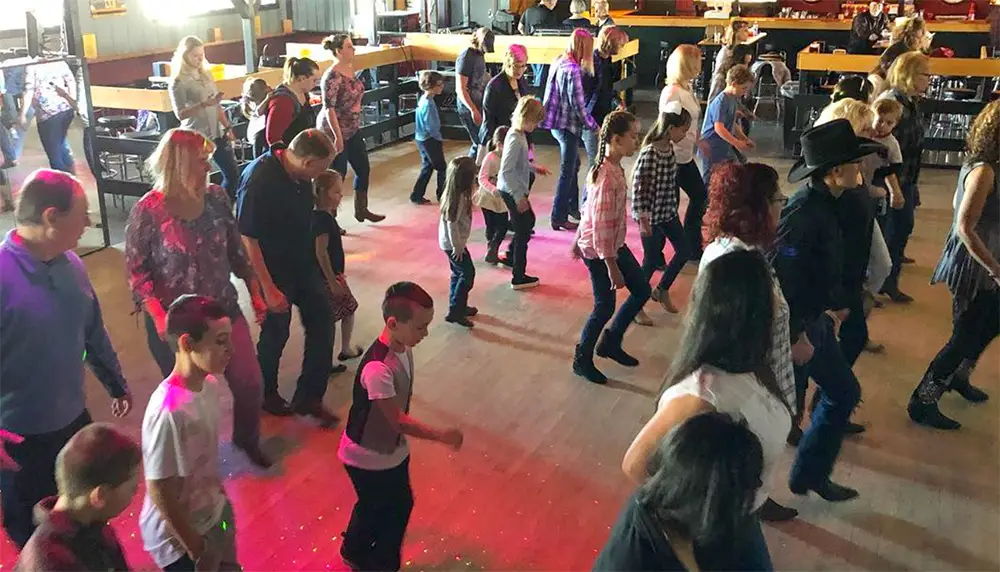 The Sundance Saloon is a large live music venue that features great food, cocktails, and beer on tap at all times. They have a great Americana menu with burgers, barbeque, and southern-fried appetizers that will fill you up before you hit the dance floor. Every weekend, the Sundance Saloon features live music, often including some of the most popular country artists. 
If you want to learn some new moves, every Wednesday at the Sundance Saloon, there is a line dance lesson free with a cover charge, at 9:00 PM. Friday and Saturday there is dancing to the live music. If you come Wednesday for the class, you get two drink tickets, which makes this club an excellent deal if you're drinking while dancing.
They also feature live country, honky-tonk, and bluegrass bands that play on the weekends, often featuring famous country artists that draw out huge crowds, so be prepared to plan ahead if you want a good spot for live shows.
Lessons: Line dancing lessons on Wednesdays 9-10 pm
Cover charge: $10, including two drink tickets
Hours of operation:
Friday: 6 pm-1 am
Saturday: 6 pm-1 am
Wednesday: 6 pm-12 am
Special Nights: Line Dancing Nights Wednesdays
---
13. The Piazza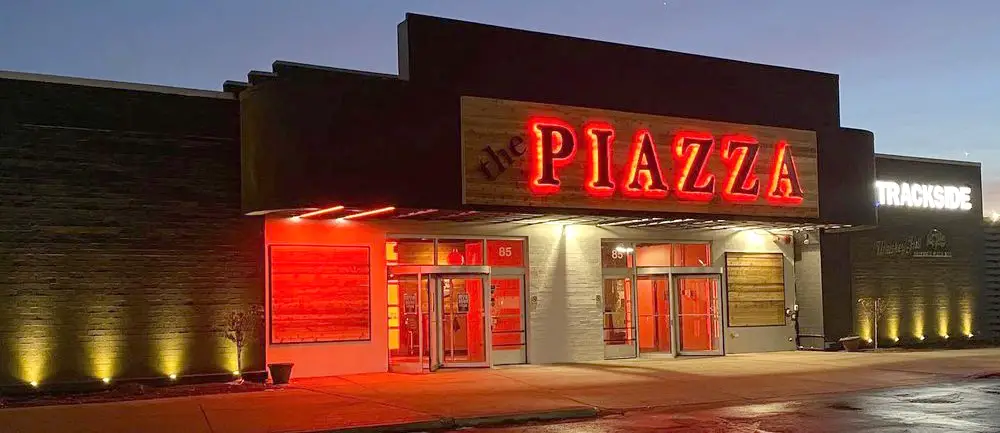 The Piazza in Aurora is an entertainment center 36 miles (57.94 km) from the Chicago city center and is well worth the drive from Chicago. This fun eatery, bar, and game room feature live entertainment every weekend and line dancing on Fridays. When they are not hosting line dancing events, they function as a concert venue, pool room, arcade, and straight-up bar, so no matter what is going on in Chicago, you can always find something to do here. 
Every Friday, the Piazza has line dancing lessons at 6:00 PM, and they take requests, so if there is any style of line dancing that you want to learn or brush up on, this is the place for you! They have discounted beer, shots, and cocktails on line dancing nights, as well, so you can be sure to have a great time at the Piazza.
Lessons: Fridays 6 pm: Line Dancing
Cover Charge: $5.00
Days Open:
Saturday: 11 am-1 am
Sunday: 11 am-11 pm
Monday: 5-11 pm
Tuesday: 5-11 pm
Wednesday: 5-11 pm
Thursday: 11 am-11 pm
Friday: 11 am-11 pm (This is your night for line dancing at The Piazza!)
Special Nights: Line Dancing Fridays 6 PM
---
14. Saddle Up Saloon @ Q Eatery & Dancehall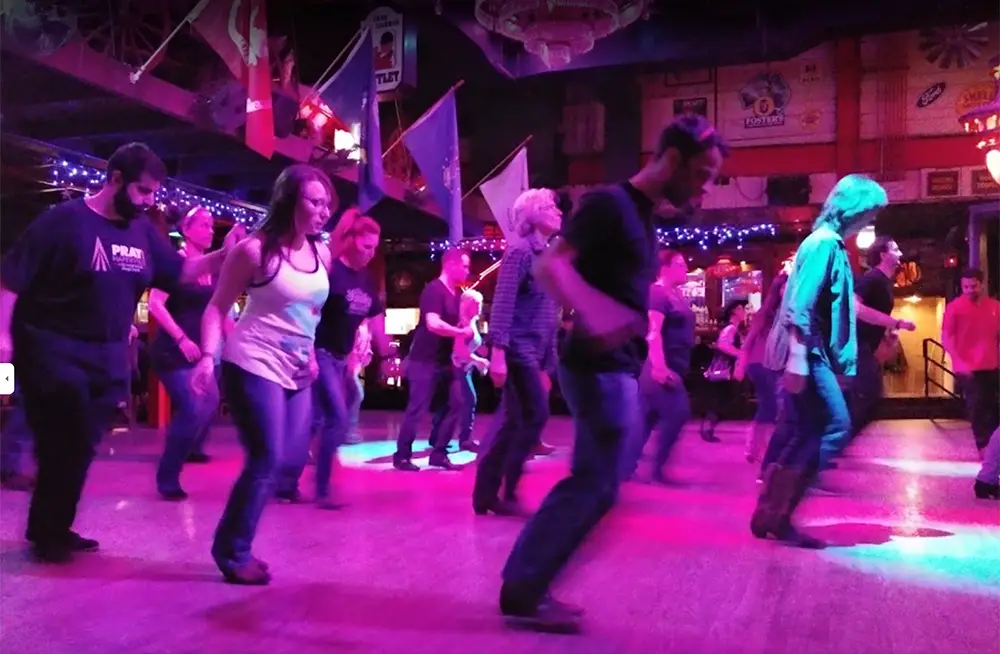 Although it is located in Aurora, IL, around 30 miles (48.28 km) from Chicago's city center, the Saddle up at Q Eatery & Saloon is the perfect place for Chicago's country dancers to get moving.
This bar was formerly known as Saddle Up Saloon & Dancehall but had to close in 2020, but happily is under new ownership and has reopened as of October 2021 as Saddle up @ Q Eatery & Saloon. This bar is a 10,000 square foot country-themed bar, offering amazing food with a full bar. There is live music, DJ's, karaoke. There are also bar trivia nights, nights with acoustic live music, and more.
This is a very fun bar with lots to do, but the main thing is that there is line dancing on the huge wooden dance floor multiple days a week!
As in the old Saddle Up days, there is again a lady's night on Wednesdays. Then also check out their Boot Scootin' Fridays that feature Line Dancing with Lessons from 7 pm-10 pm. And lastly Saturday nights there are line dance lessons with Kevin from 6 pm-8 pm and then you can dance the rest of the night to country and southern rock bands that play from 8 pm-11 pm every Saturday night. The DJ also will take over for late-night dancing.
Lessons: Wednesday, Friday 7 pm, Saturdays 6 pm-8 pm (with Kevin)
Cover Charge: None
Hours of Operation: Open 7 Days a Week: 11 am – 3 am
---
15. Spotted Fox Ale House
For the final bar and venue where you can find some country dancing there is the Spotted Fox Ale House a little over 40 miles out from the city and a 45-minute drive, on highway 64. Here you'll find a great place to hang out with friends and if it's a Saturday night some great country dancing!
Check out the video below where one of those great Saturday nights was captured. Apparently, the couples are known to love their Double Two dancing there.
And one last note, like Gambit's this, is another haunt of Janet Kruse of Dance with Janet above. She teaches couples & line dancing on Saturday nights. 8:30 pm for the couples, 9:30 for the line dance lessons. To contact Janet for more information on all the dance opportunities she offers see her website: www.dancewithjanet.com.
Saturday Dance Lessons: (by Janet, No Cover)
Couples Lesson: 8:30 pm
Line Dance Lesson: 9:30 pm
Hours of Operation:
Thursday – Saturday 7 pm-3 am
---
What about Other Chicago Honkytonks? Also, Visit these 6.
You may wonder about other cool Chicago bars that have a country vibe and offer live country music. They might be a little short on the dance opportunity, but if you are looking for good food and a fun night out with friends and want to enjoy some live music here's the list of the other hot spots to check out! Click on the name to open their website for further details.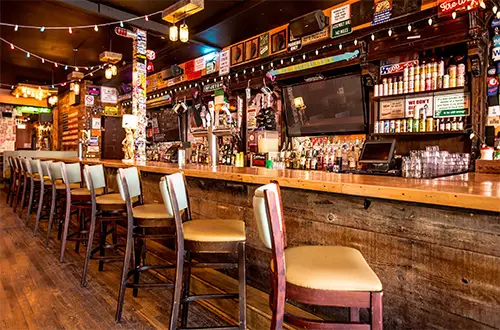 *The Country Club doesn't have too much open floor space, but line dancing is still always encouraged!
---
Conclusion
If you are an urban Chicagoan, finding the hot spots for country dancing may not at first seem apparent. The good news is there are opportunities in the city and within a reasonable drive to the outskirts as well. Please contact me or leave a comment if something here isn't quite right or needs updating, or if there's a really great country dancing opportunity in Chicago that I've missed!
---
So Many Places to Dance, So Little Time!
Besides these great options for dancing and learning to country dance and line dance in the Chicago area, I have gathered some other lists of great country dancing watering holes! If you are in Southern California, Dallas/Fort-Worth, or the Nashville, or area, below are some other pages on this site to guide you to where to go dancing! (42 more places to dance!)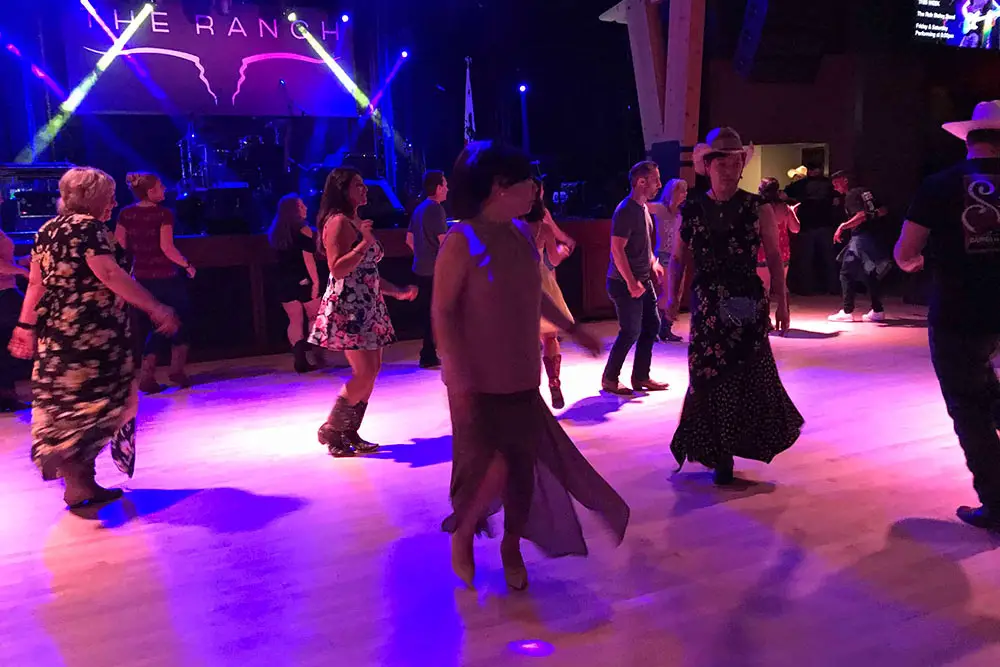 When it comes to country bars with good bands, line dancing, and the 2-step, Southern California has many places to show off…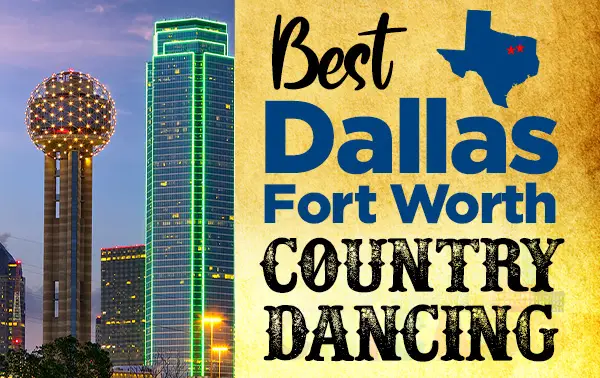 Texas and country dancing! I am very excited to bring you a good round-up and just a great resource to find the best places…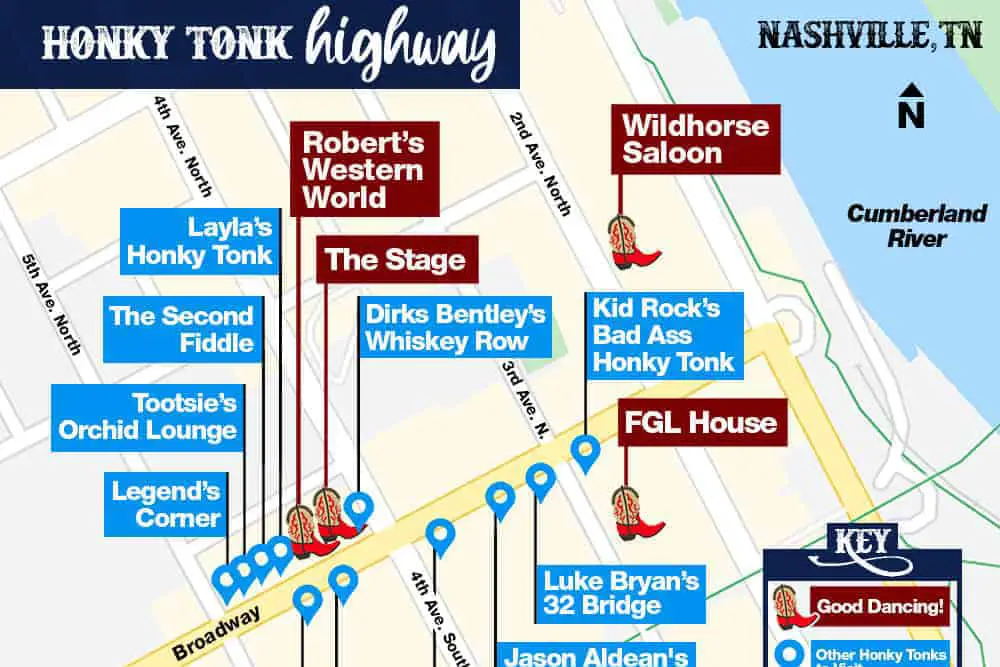 Nashville, known also as Music City, is the birthplace of country music. It also continues to be the Mecca that all aspiring…
---