February 16, 2023 | Country Dancing Tonight | Newsletter #10
Hello Country Dancers! And Happy February 2023!
For this month's email, I wanted to let y'all know that there are three new articles on the blog!
February's Topics:
• A Dancing Community Tribute​
​​
• 2023 Stagecoach Country Dance Contests, Full California Round-Up!​
​​
• Good Dance Floor Etiquette – All The Essential "Need to Knows!" For Both Partner and Line Dancing.​
---
A Dancing Community Tribute…
First, I want to share something rather unique and special that some of my local dance community friends and I did. We went dancing for 14 straight nights! Why? Well, we did this in honor of a very cool man that we lost to cancer way too soon. If interested check out the details here.
This is a very short post and is mainly just all the photos of us dancing all those days for 2 weeks. It was a fun challenge, but it also created a stronger bond between dancing friends, and really that is the best thing about the dance community, wherever you may be–the friendships found and held for years to come.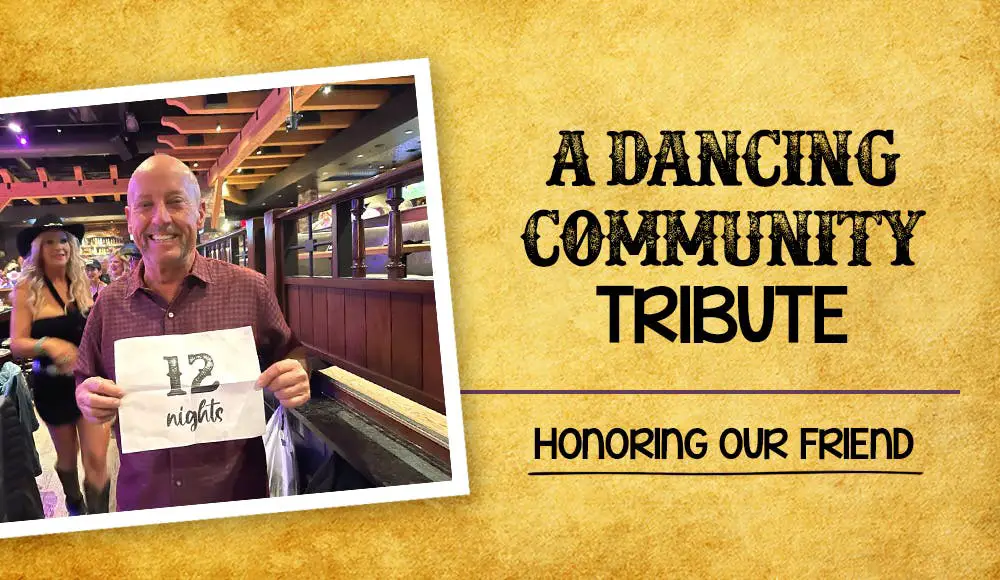 ---
Stagecoach Dance Contests!
As mentioned last month, here in Southern California, two events in progress or coming up are the Edge Dance Convention in March and the Yearly Stagecoach Dance Contests in February & early March.
The Stagecoach Dance Contests have begun and are in full swing! And, as promised last month, I now have a new blog post made for the Stagecoach Dance Contests! It has all you need to know!
The Bars, The Dates, The Dances!
​2023 Stagecoach Country Dance Contests, Full California Round-Up!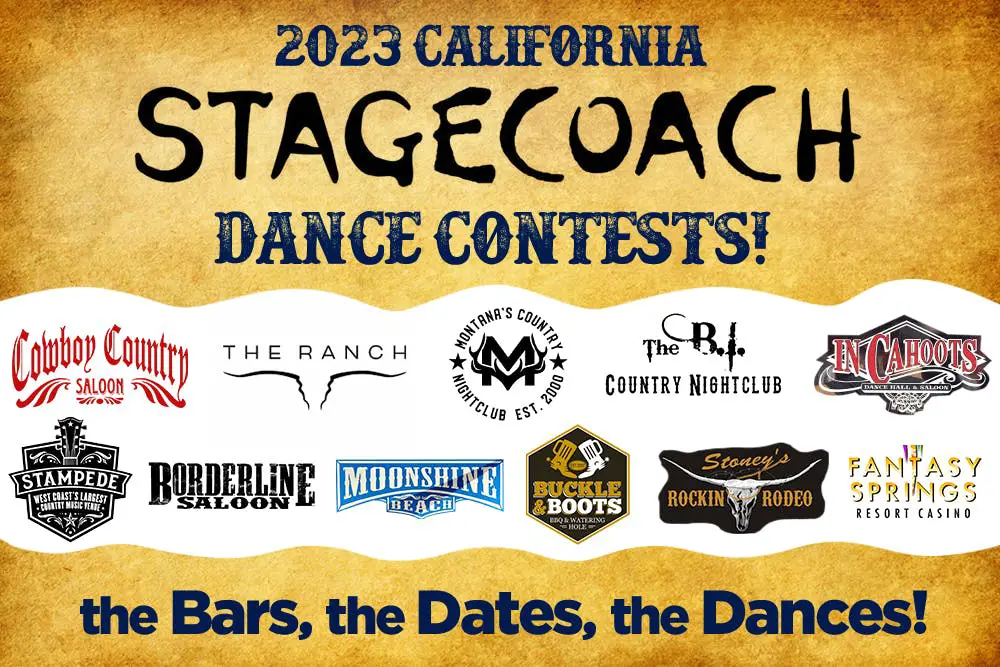 At each bar's contest, there will emerge 4 winners! Each will win a Stagecoach General Admission 3-day Pass & a chance to be on the Stagecoach Honky-Tonk Dance Team! Four contests have already happened, and this week the competition will continue at InCahoots in Fullerton CA!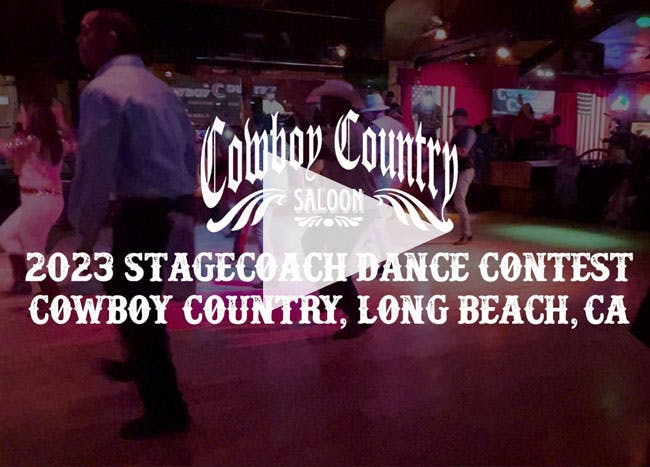 When you check out the post, you'll also notice video compilations of some highlights of the contests already passed! (Cowboy Country, The Ranch, Montana's, and The Brandin' Iron)
#1 SAT 1/28 Cowboy Country, Long Beach CA
#2 THU 2/2 The Ranch Saloon, Anaheim CA
#3 FRI 2/10 Montanas, San Dimas, CA​
​#4 FRI 2/17 Brandin Iron Saloon, San Bernardino CA
​#5 WED 2/22 InCahoots Fullerton, CA
#6 THU 2/23 Stampede, Temecula, CA
#7 FRI 2/24 BL Saloon, Agoura Hills, CA
#8 TUE 2/28 Moonshine Flats, San Diego CA
#9 THU 3/2 Buckle & Boots, Lancaster CA
#10 SAT 3/4 STONEYS, Sacramento CA
#11 SUN 3/5 Fantasy Springs Casino, Indio CA
So many dance contests! Even if you don't compete, these are super entertaining nights to go dancing and see the best dancers leave it all out on the floor!
---
Good Country Dance Floor Etiquette!
​Good Dance Floor Etiquette – All The Essential "Need to Knows!" For Both Partner and Line Dancing.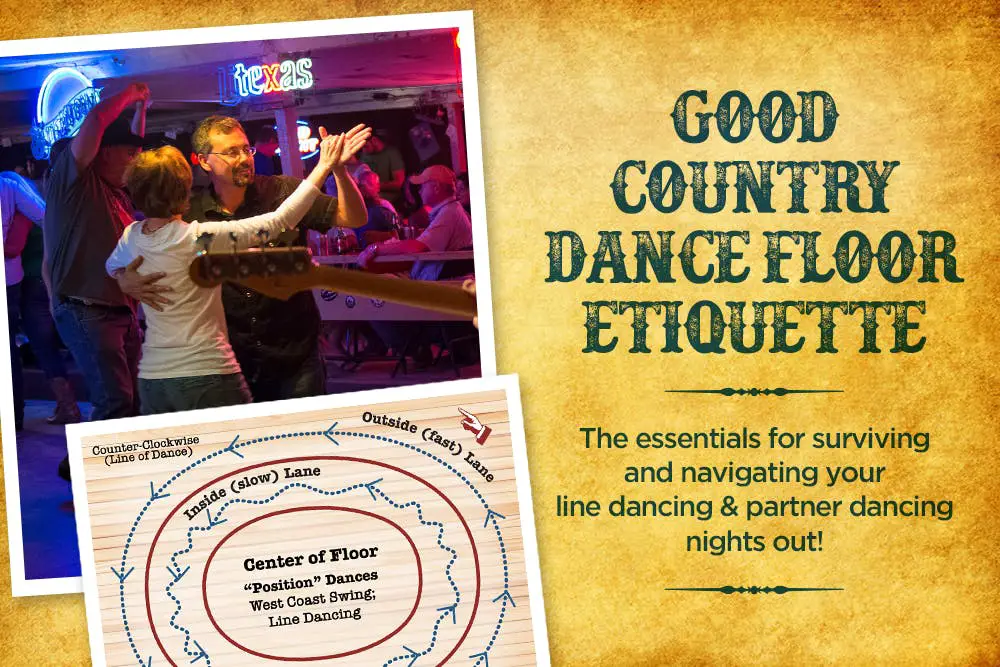 Check out a new article that takes a deep dive into dance floor etiquette. This is a mix of research and my own observations. Anything left out is probably covered in some of the sources I've cited. Check it out! And let me know if there's something missing! This can be an evolving article/list about the topic.
---
THE EDGE
Yes, The Edge is coming up! Next month, March 10-12, 2023 will be the 4th Annual Edge Dance Event! I love this event and want to let you know you can still get your tickets! Click here to Register!​
Some New Things this Year!
This year there are two new things being offered! First is something called The Beginner Barn!​ This a great experience being offered for brand new beginner dancers throughout the weekend at the Edge!
Next, there is also now going to be available a VIP Upgrade! Those who purchase this will have access to:
​☑️ Video Recaps of each class at the event ($65 value)
​☑️ Tune Up Access (aka one-on-one coaching at the event) ($100 value)
​☑️ Exclusive access to World Champion Robert Royston's
Tune-Up ($50 value)
​☑️ VIP Fastpass Line at the bar and food services (priceless)
​☑️ VIP station with snacks and such that is included in pass
($25 value)
Besides all the workshops and the new things being offered, like last year, the Edge also features great dance competitions going on at night in the CRC Barn to challenge and entertain. In preparation for these, there have been some invitational competitions. Most have passed, but here are the dates & locations of the final ones!
Feb. 21 Country Nights with DJ Keahi and Debb in San Diego (Tuesday night)​
Feb. 24 Mavericks, in Pleasanton CA (Friday night)​
Feb. 25 Stoney's, Sacramento CA (Saturday night)​
​
Even if you are not competing, these are great nights to go see some great dancers compete!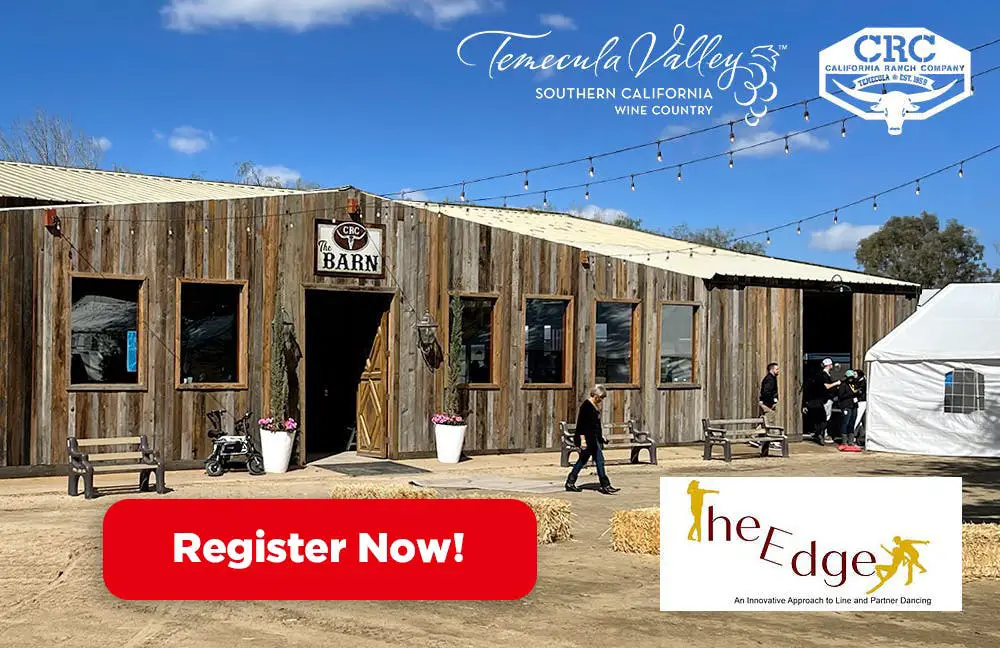 Beautiful Temecula Valley & Country Dance Workshops!
To see what this event is like, check out my blog post recap of it from last year:
​The Edge Dance Event – A Unique Country Dance Convention Experience!​
---
Line Dance Instructor Spotlight!
Cindi Massengale is a Long Beach line dance instructor at Cowboy Country & The Gaslamp. Check out more information on her classes here.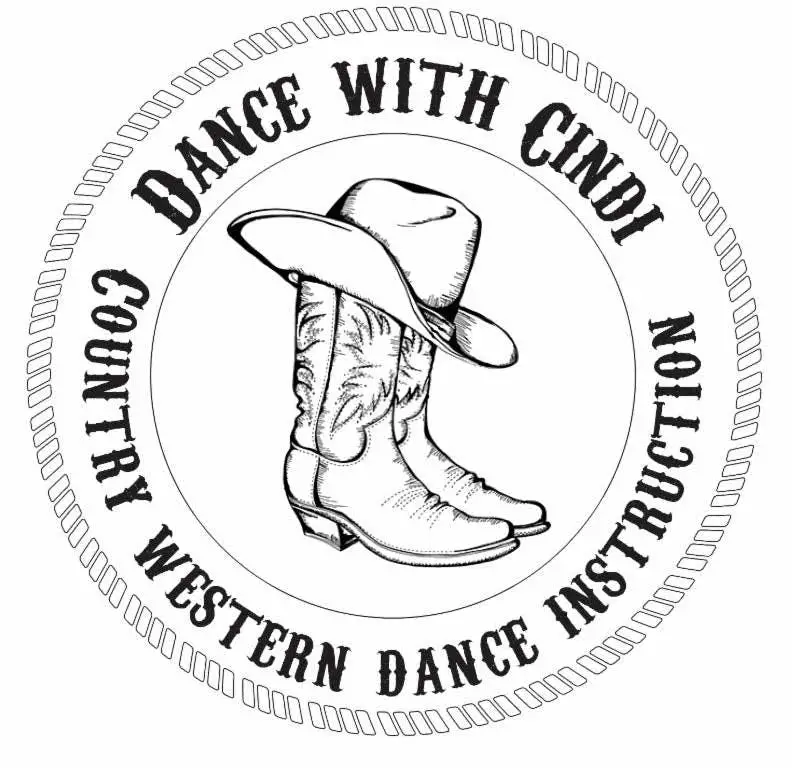 ---
Note: I know I have subscribers from all around and I'm reporting often on the Southern California country dance scene. So, please if you want me to mention or announce your event or classes anywhere in the world I would be glad to do so!
Just reply to the email and let me know!
Also, when it comes to cool dance halls and dance clubs in other places, please know that I'm on the lookout! Where are the best places to go dancing? Or what great country dancing events are coming up?
And, as a subscriber to my blog please let me know where YOU go dancing! I'd love to know! This might help me create the next giant exhaustive blog post for BEST PLACES TO COUNTRY DANCE in a city near YOU!
Brian