November 3, 2022 | Country Dancing Tonight | Newsletter #7
Attention All Line Dancers!
For this month's email, I have something a little different to share! Remember a few months back I talked about line dance lists and asked if anyone keeps track of what they know with a spreadsheet?
Well, I kept thinking about that and decided to try to make something that might help with this. I have a simple preprogrammed spreadsheet I am making available on my blog for the low cost of $1.50.

But for all you folks (all 850 of you!) who have signed up for my emails, in appreciation for subscribing, I am just giving it to you FREE!*
*I've just made this free to all visitors to this page! (enjoy!)
I'm hoping that you click below to download it and try it out! This is for line dancers that want to keep track of dances they know, the dances they want to learn, and also mark their progress.
​The download is a zip file with a few different versions including a Google Sheets version (link).
I'm excited to see if this is something people will find useful. _________________________________________________
More to check out…
But for the Blog I also have a few new articles! Check out 4 recent blog posts on some great dance halls:
​The Ranch Saloon, Anaheim California​
On my blog are a lot of articles about places to dance. But I had never written about where I go dancing… until now! I'm excited to finally have an article about my favorite country dance hall: The Ranch Saloon in Anaheim CA!
It is a long article since the place is very near and dear to my heart, but also one of the best places ever to go dancing! I hope you find it interesting! There are lots of photos and a few videos as well.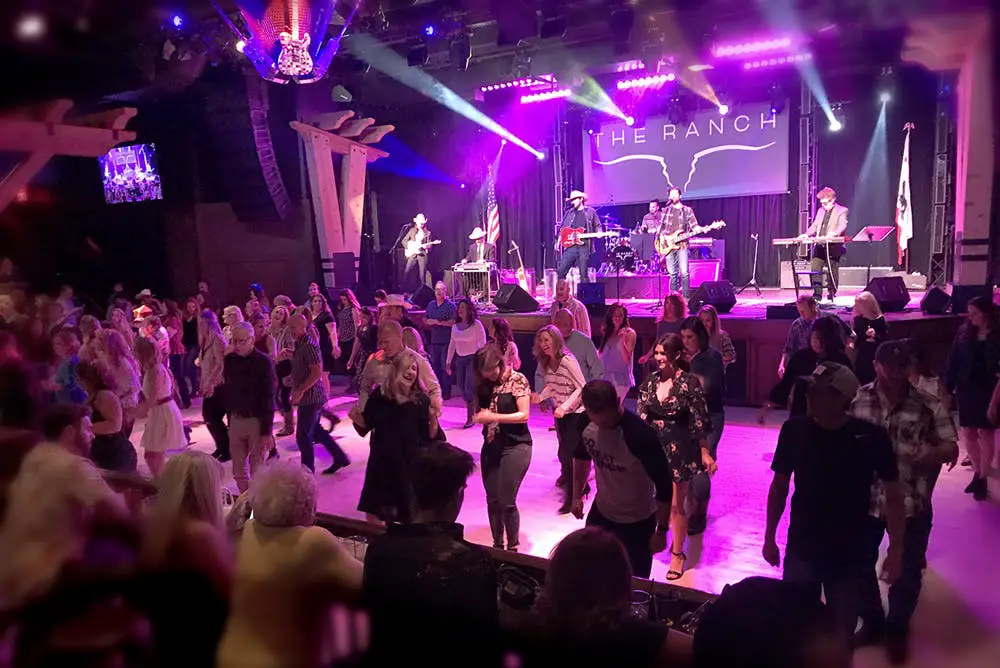 Three more!
​Cowboy Country Saloon, Long Beach California
​​Stoney's Rockin' Rodeo, Sacramento California
​​Mavericks of Pflugerville, TX (the North Austin Mavericks)
​​
​Check these out as well! When it comes to these cool dance halls and dance clubs, please know that I'm still on the lookout! Where are the best places to go dancing?
As a subscriber to my blog please let me know where YOU go dancing! I'd love to know! This might help me create a new blog post for BEST PLACES TO COUNTRY DANCE in a city near YOU!
_________________________________________________
Vegas Dance Explosion!
Lastly! So, since it's now November, that means it is Vegas Dance Explosion month! In a few short days beginning Tuesday, November 8-Sunday, the 13th will be 6 awesome days of concentrated line dance immersion! If you are interested check out my blog post from last year covering the event to give you an idea of what it is all about and get your tickets and hotel reservations! It's not too late! Hopefully, I'll see you in Vegas next week!​
​
​Vegas Dance Explosion, 2021 – Line Dancing Heaven!
Vegas Dance Explosion 2022 – Info & REGISTRATION
_________________________________________________________
WRITERS NEEDED! Also, for my country dancing blog, I am on the lookout to hire writers to help me put out some good, helpful content for the dance community!
So, looking for writers and even suggestions for the blog in general!
Thanks for reading!
Brian