Cowboy Country, located off of South Street, just east of Downey Ave. and 1 mile south of the 91 Freeway, has been cited as being the last of the honky-tonk bars in Southern California. So, be warned the lineup of Harleys in the Parking lot can be a little intimidating! But, don't let that stop you, come on in and drink this place in!
It's a large 15,000 square foot dancehall and saloon. There's a total of three dance floors, a pool room, a short-order kitchen, and two full bars. And, of course, a stage for the live band that plays every night they are open (Wednesday, Friday & Saturday).
The club layout is a bit odd. The main dance floor for line dancing and partner dancing is a weird shape that you step up to. The second dance floor (actually closer to the entrance) is used for people, say, wanting to do a cha-cha or do some extra practicing when there's a line dance happening on the main floor.
And then, there's yet a third dance floor on the second floor where the second bar is, the pool room and the kitchen. There is something cool about being up on the second floor and looking down on the dancing and band playing. That is unique! Cowboy Country's décor is very western. Distressed cedar panels on all the walls and lots of rodeo and music memorabilia on the walls in the form of autographed guitars and photos.
Days Open/Hours/Admission
Cowboy Country Saloon is open Wednesdays, Fridays and Saturday Nights. Each night 6 PM to Midnight. On Wednesdays, there is NO cover before 7 pm $5.00 after. On Friday and Saturday, there is NO cover before 7 pm, $5.00 from 7 PM-10PM and then $8.00 after 10 pm.
Bands that Play Cowboy Country
Among the regular line up at Cowboy Country are The Rob Staley Band, Jimi Nelson, Redwood Black, The Just Dave Band, Neil Morrow, Chris Johnson & the Hollywood Hillbillies, Paul Justin, Michael Monroe Goodman & the Honky Tonk Ninjas, and Brad Johnson & The Killin' Time Band.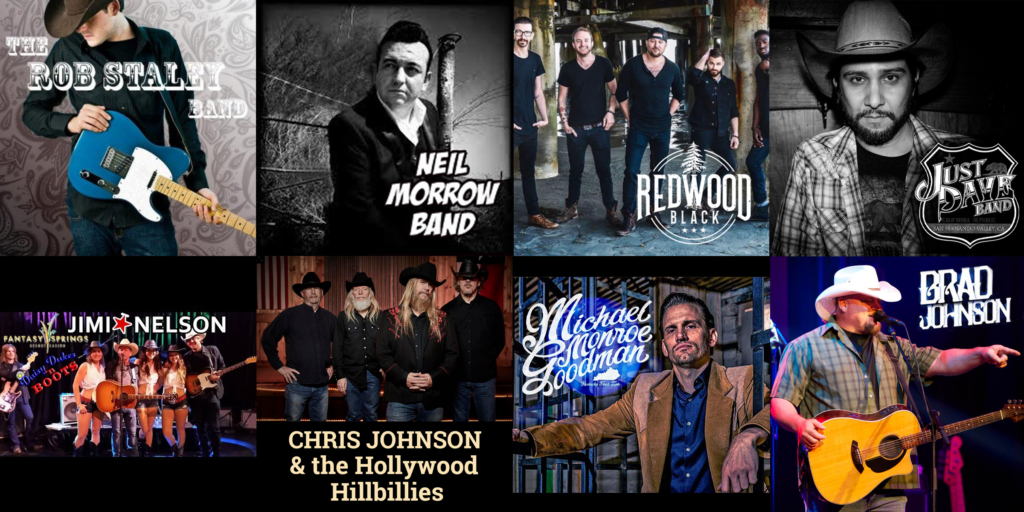 Lessons – Wednesday, Friday, Saturday
Like other country venues, Cowboy Country offers two dances each night open. Wednesdays & Saturdays Joe & Gina give two lessons at 7:00 and then at 8:00–a line dance and a partner dance, Friday Cindi or Gina teach two line dances. I was happy to find a place regularly offering free West Coast Swing lessons since the Ranch, oddly does not! So, yay for Cowboy Country and Joe and Rhonda for mixing that in along with their Two-Step lessons. For their current calendar of what is coming up and who is teaching what dances on which days check their calendar here.
My Night Out
As a regular to The Ranch Saloon in Anaheim, I had been told that Cowboy Country was more of a dive bar in comparison. When I finally went, it really wasn't what I imagined. I could see why, (compared to the Ranch) some might talk like that, but I quickly grew to appreciate Cowboy Country for what it is.
What makes Cowboy Country unique
Cowboy Country has its own unique personality and charm. Yes, the Ranch has the smell of polished wood when you come in and Cowboy country smells like a bowling alley, but I got over that pretty quick!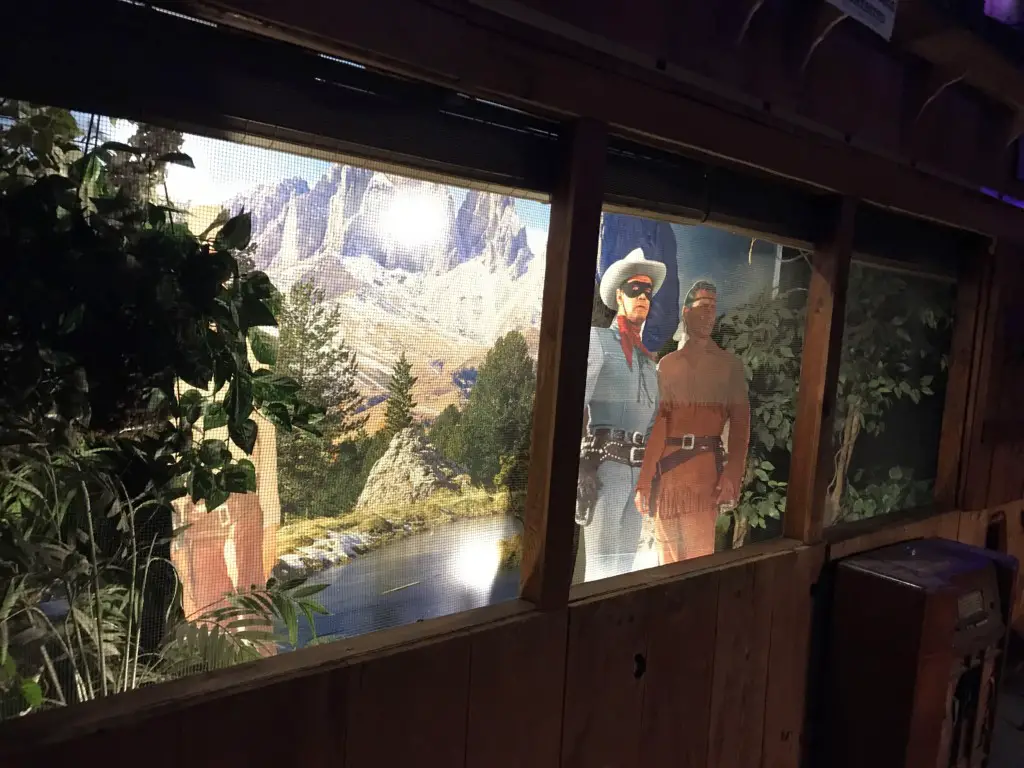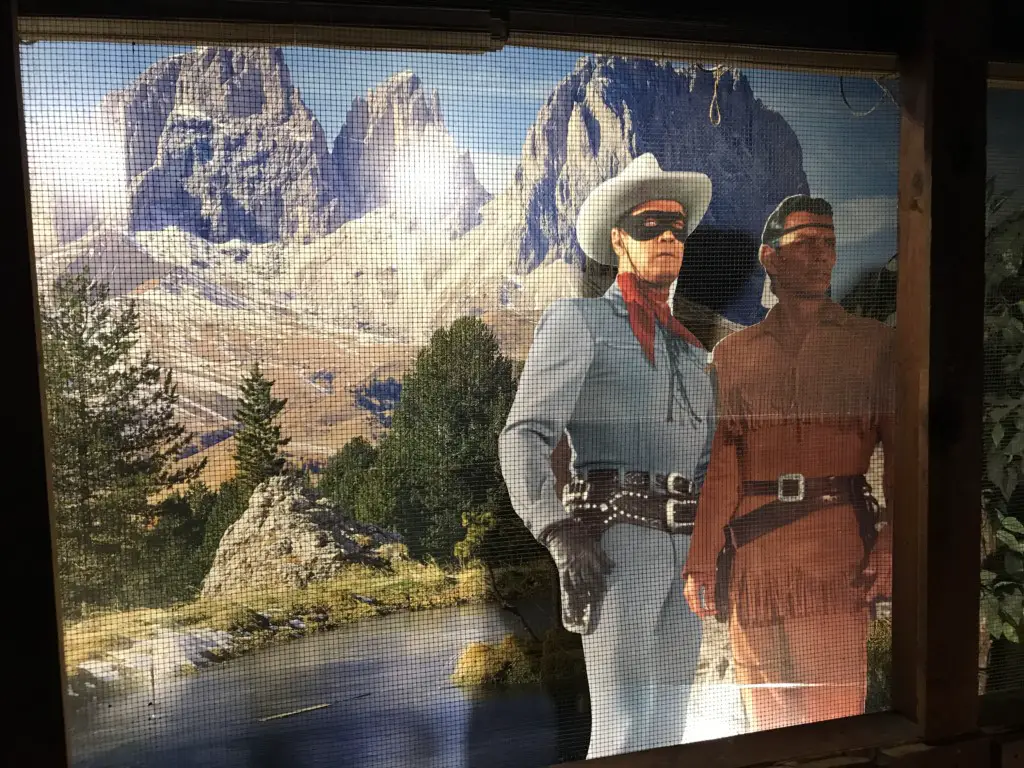 The food is a little on the divy side, with just some basic burgers, etc. But it's good and reasonably priced. The way the club is laid out seems a little strange with the main dance floor almost a little on the small side not actually in front of the stage. A large DJ booth sits above the floor and the lessons at 7:00 & 8:00 are great. And during both the line dances and then the Two-Step, one gets to know how the floor moves pretty quick. The band gets playing a little later in the evening (about 9:00 p.m.) and for those who aren't dancing, the offset stage is in the perfect spot to listen to the band.
That night it was Michael Monroe Goodman & the Honky Tonk Ninjas. Well, I have to say it was just a different kind of vibe. This definitely wasn't Anaheim! This was a honky-tonk bar with a honky-tonk vibe. Michael Monroe and his Honky Tonk Ninjas are straight outta Kentucky where he grew up with the kind of middle America struggle that classic country is born from and known for.
What a treat that a genuine country band like this frequents this local country venue here in Long Beach on a regular basis. Be sure to check the Cowboy Country Saloon website and the Michael Monroe site as well for the schedule. Before I finally was on my way out, I had been thoroughly entertained, met some really nice people and got to do a lot of dancing. So glad I finally checked out Cowboy Country!
One thing great about Cowboy Country is the dance floor! You need to step up to it, but that's a good sign cause it means it doesn't sit straight on the concrete slab. There is some nice give and flex to it. There is a place on the floor where it's not so level, but no biggie!
Another thing worth mentioning is the mirrors that wall a lot of the main dance floor. What is so great about this is that you can see yourself dancing! This makes it a little like a dance studio. It can really help to see that your are indeed stepping in time with everyone else on the floor!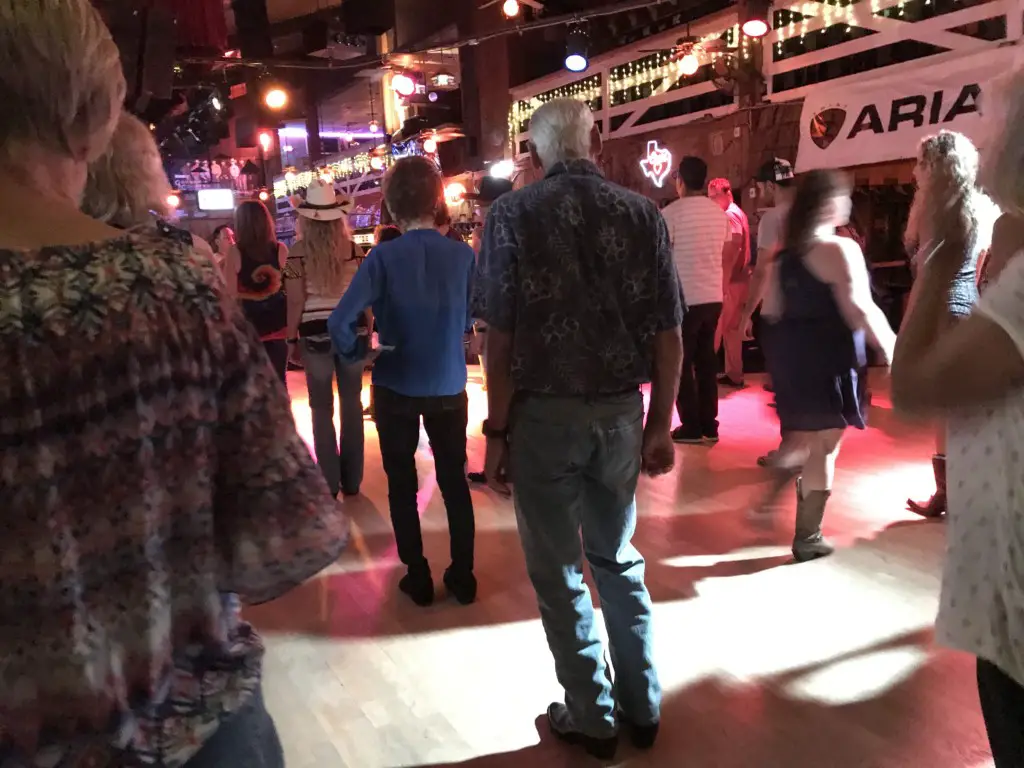 Line Dancing and Two-Step Lessons at Cowboy Country
Since my night out where I got to take in the Michael Monroe band, I've been back a couple more times!
Line Dance Lessons at Cowboy Country
One night I stuck around only long enough for the line dance lesson, but the instructor that night, Cindi was very good. I've noticed that at Cowboy Country the lessons seem to go a little longer than some bars. That's nice because you really get a good grasp of what you are supposed to do. We learned Knocking Boots Strut that night and it was a blast!
The other time I went, it was a Wednesday night and Joe was the instructor. He taught the line dance to Let your love flow, an old song from the 70s by the Bellamy Brothers! But he also gave a Two-Step lesson as well.
Two-Step Lessons at Cowboy Country
I've caught Joe's Thompson's Lessons before and he is very good. He does seem to always push everyone toward the end of the lesson. He likes to cram in more and get everyone to the next level. While it might be a little frustrating for beginners, I like his passion. I actually enjoy getting as much as I can from the lesson. For a basic Two-Step lesson, he actually taught us more of an intermediate move toward the end–really great!
And then by 8:30 the Rob Staley Band had set up and began to play. This band is one of the best bands out there, with an obvious passion to bring a more traditional country sound. I love this! You can count on him always adding in the George Strait inclusions.
Cowboy Country's Interesting History
Cowboy Country opened for the first time in Dec of 1999. Prior to that the building, built in 1964, had housed many other noteworthy clubs under its roof. The most notable club housed there was The Silver Bullet which was open during those "Urban Cowboy" days of the '80s.
Also notable is the fun fact that The Silver Bullet was the filming location of the cult classic "Thelma and Louise." It is where the crime happens! Then the girls were on the run for the rest of the movie.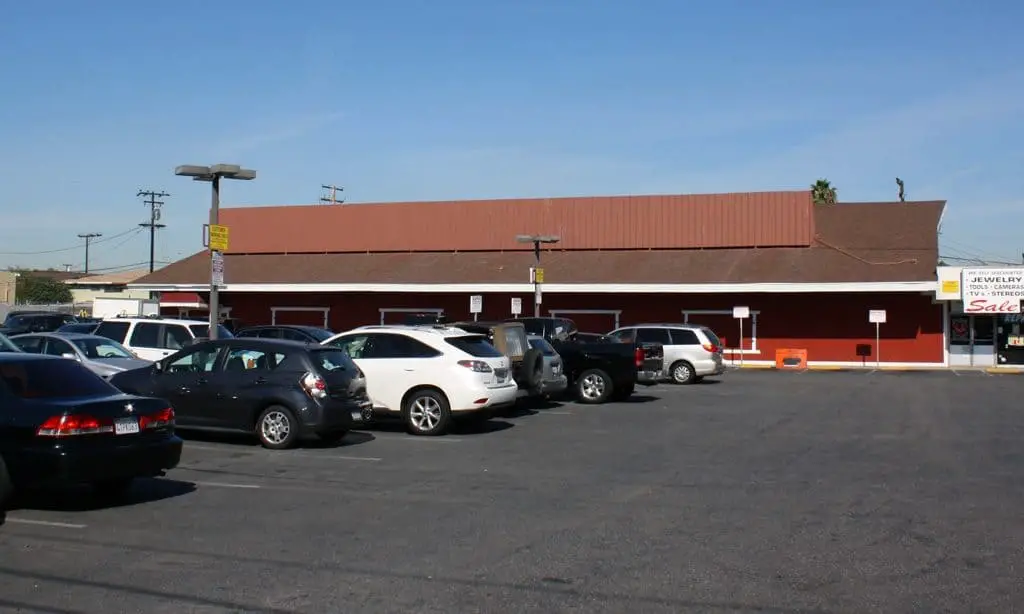 During those days many famous national artists had cruised on by to play on its stage. When Cowboy Country opened in 1999, it was to fill a need that had become unaddressed – Live Country Music. From 1999 until 2002 Cowboy Country introduced many new local bands to the local Country Music scene. More established bands still had a grander stage and larger audience to play to. Some national artists were also brought in as well. There was a short hiatus from March of 2002 until June of 2003 and then Cowboy Country returned and has been open ever since.
Recent Events at Cowboy Country
This year Stagecoach held its line dance and partner dance contests at Cowboy Country. Below are some videos of the competition. Some great dancing. The line dance is Aces and Eights. The other video shows some great Partner dance competition with the 2-Step, Sweet Heart Schottische, and the Cowboy Cha-Cha. The 3 competition dances were all classics:
• Hal Ketchum's Past the Point of Rescue
• The Mavericks' All You Ever Do Is Bring Me Down
• Brooks and Dunn's Cowgirls Don't Cry.